Southland school makes girls see counsellor before wearing pants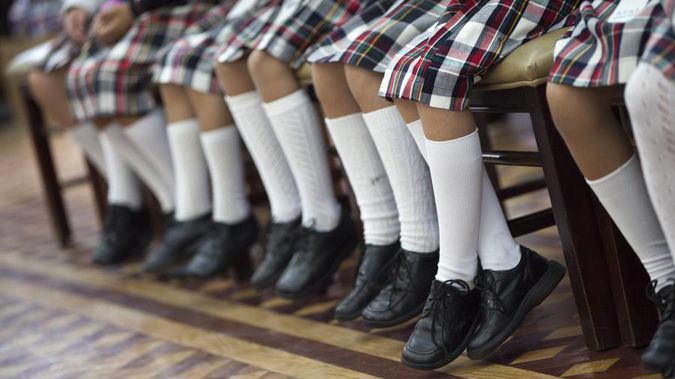 Southland school makes girls see counsellor before wearing pants
Girls at a Southland high school who want to wear shorts or pants have been told they'll need to talk to a school guidance counsellor before they ditch their skirts.
Invercargill's James Hargest College, with a roll of around 1870 pupils, is in the process of updating its uniform.
But, in a move sure to outrage many, the school has decided girls wanting to wear unisex pants or shorts must visit a guidance counsellor and get permission from their parents, according to Stuff.
The Herald is seeking comment from the school which has reportedly introduced the new requirement to make sure girls are aware of the "possible reactions of other kids" if they move away from the traditional skirt.
It comes after Marian Catholic School in Hamilton decided girls were to continue wearing a pinafore, instead of culottes, last year after some parents complained that the more traditional uniform was hot and restrictive in the playground.
Fiordland College in Te Anau, agreed that its students could wear "gender neutral" uniforms in 2019 after parents argued the old uniform, skirts for girls, was dated.
A Herald national survey of more than 500 schools in 2017 found that 79 per cent of schools that had uniforms said they offered gender-neutral options.