Report: Racism prevalent at Kiwi schools
Author

Publish Date

Wed, 31 Jan 2018, 8:21am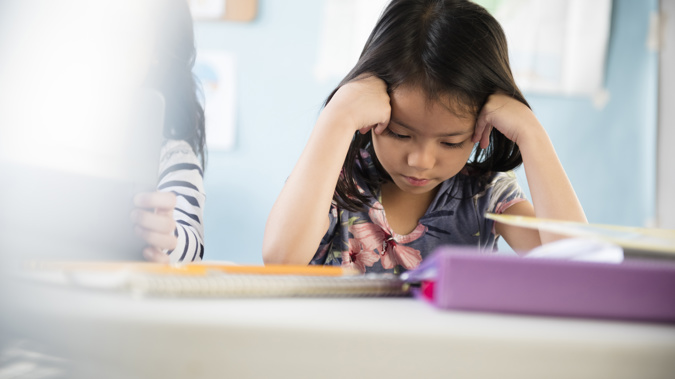 Report: Racism prevalent at Kiwi schools
Author

Publish Date

Wed, 31 Jan 2018, 8:21am
Kiwi kids say they are experiencing racism from other students and teachers at school, according to a survey.

Almost 1700 children were surveyed in the Education Matters to Me report released on Wednesday by the Office of the Children's Commissioner and the School Trustees Association.

It found many students felt they were "being treated unequally because of their culture", in what the report's authors described as a "significant and disturbing insight".

Others with learning difficulties or disabilities also felt marginalised.

"Some teachers are racist. They tell you that you are not going to achieve... this makes me feel angry because it hurts... then we do stupid things and we get blamed," a Pasifika-background student in an alternative education unit said.

"I'm real good at maths but my teacher just thinks I'm stupid so never gave me any time," a Maori student in alternative education said.

A secondary student with an African background also told of the need for "basic ethnic/race knowledge and tolerance, things like teaching kids that the word N***** is bad and racist".

Many of the comments were from in-person interviews with 144 mostly Maori students, "who were not well served" by the education system, the report said.

These and 1534 other children surveyed online wanted their teachers to get to know them and talk to them about things outside of school, especially their culture.

"Doing hangi and performances for tourists is stuff we already know. Our kaiako (teachers) are white. So (they) don't know tikanga and reo. That's the only bad thing. They see our potential but they lack culture," a Maori student in a teen parent unit said.

The report found 67 per cent of kids thought school was okay, 26 per cent "really like going to school" and seven per cent would rather be anywhere else than school.

The authors urged the government to use the students' thoughts to help it when developing its national learning priorities.
- NZ Newswire