NZEI: Education Council 'not well-placed' to upskill teachers
Author

Publish Date

Sun, 2 Jul 2017, 7:51am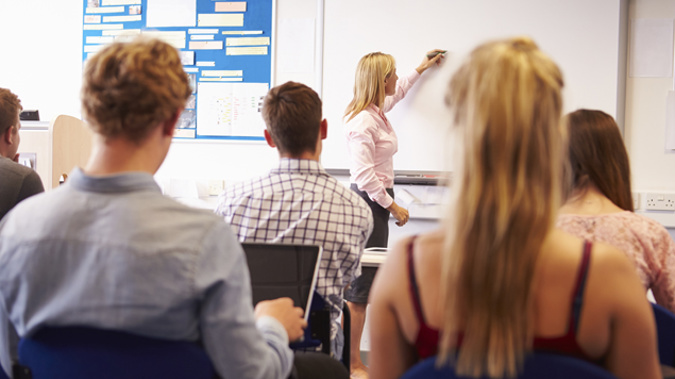 NZEI: Education Council 'not well-placed' to upskill teachers
Author

Publish Date

Sun, 2 Jul 2017, 7:51am
The Government's move to put the ongoing training of teachers into the hands of the Education Council is being dismissed as paper shuffling.
Education Minister Nikki Kaye said the change means the independent body will take care of the continuing upskilling of teachers once they start working in schools.
"They're looking very closely at the moment at what beginning teacher's needs are, but by having responsibility for the overall professional development they will also be able to see that end-to-end view," Ms Kaye said.
But spokesman for the biggest teaching union NZEI Paul Goulter says what's needed is better resourcing, not just a switch in management.
"The whole provision of professional learning and development across the education sector is a dog's breakfast, as one principal recently told me, and the Education Council is not well-placed, we think, to provide that," he said.
"All the conversations we've had with teachers and principals they've just sort of shrugged and said it's going to add up to very little, because they're not addressing the real issues."
Mr Goulter said the Council is made up of people appointed by the Minister, rather than voted in by teachers.
However Ms Kaye said there are strong teacher advocates on the Council.
"This is another shift to give them greater responsibility, and I don't think it's correct to say that there's not people who represent the education sector well on the Education Council."