National: Government's free education policy a mess
Author

Publish Date

Tue, 7 Nov 2017, 8:17PM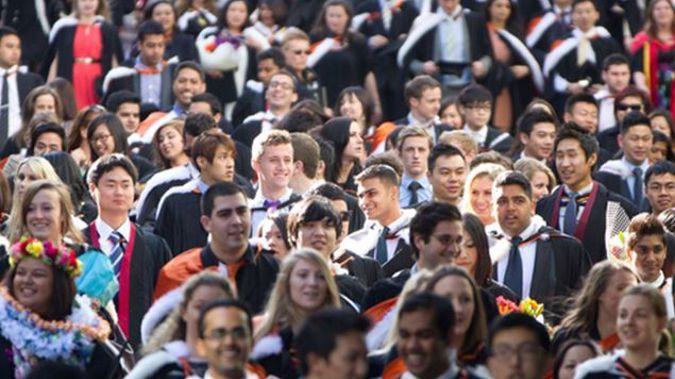 National: Government's free education policy a mess
Author

Publish Date

Tue, 7 Nov 2017, 8:17PM
National's tertiary education spokesman says a lack of detail about Labour's year of free study is "looking a real mess" as the new academic year approaches.

Paul Goldsmith says Labour's policy does not outline the true impact of its policy.

"The policy is just weeks away from taking effect and so far, all Labour has been able to confirm is that labourers and checkout counter operators will now be paying more for lawyers and accountants to go to university - including, it turns out, those from Australia," he said.

"The lack of detail is creating a mess for students, Studylink, and tertiary institutions... the policy could increase student numbers by 15 per cent or 46,000 students a year, yet the tertiary institutions have no time to prepare to cater to them."

Goldsmith said the policy will lead to overcrowded labs and lecture theatres and put the squeeze on student accommodation.

Other questions such as whether a course is free if a student fails to finish it are yet to be answered adequately, Goldsmith said.

"Labour's tertiary policy is expensive and unfair, rushed, and its implementation is already looking like a real mess."
Labour confirmed last week it would follow through with the election campaign promise. It will see free education for the first year of tertiary study next year, with the plan to make three years free coming into effect by 2024. 
- NZ Newswire