Board of Trustees at West Auckland school walks out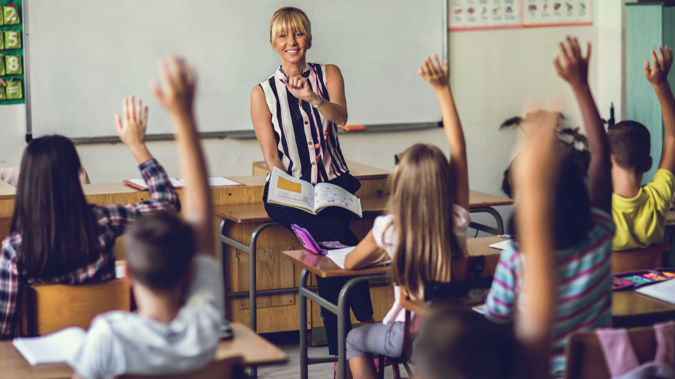 Board of Trustees at West Auckland school walks out
Education authorities have stepped in to help a West Auckland primary school after its entire board of trustees walked out.
The Ministry of Education has moved in on Matipo Primary School, in Te Atatū Peninsula, after the remaining three members of its board resigned late last week.
All three members, including the chair, were elected parent representatives. They declined to comment.
The resignations come after several other members left in previous months; including the former chairwoman, who announced her resignation at a meeting in June.
They also follow historical concerns of serious misconduct relating to financial matters at the school; which led to investigations being carried out by the Ministry, the Education Council and police.
The Ministry's Katrina Casey, deputy secretary sector enablement and support, said they were made aware of the latest situation at Matipo yesterday morning.
"As a result, we have met with the principal and New Zealand School Trustees Association to work through the support that the school requires to address the governance gap these resignations create.''
That support, she said, would likely come in the form of a commissioner that would replace the board under section 78N(3) of the Education Act 1989.
Casey thanked former members of the board for their commitment and said the Ministry would be working to help youngsters at Matipo.
"We will support the school as it continues to focus on delivering a great education to students.''
The exact reason for the resignations had not been officially explained.
However, it was understood more than a dozen teachers or staff members had either resigned or been let go this year and there was growing concern among parents and the wider school community.
Principal Paul Wright, who replaced long-time headmaster Wayne Bainbridge last October, confirmed he had met with the Ministry and NZSTA yesterday.
He said the school's priority was its pupils.
"We can confirm the school remains in a strong position to continue to provide the excellent education opportunities it is known for and that students and their achievement remain our priority."
PARENTS CONCERNED:
A parent who asked not to be named told the Herald there had been a lot of disturbance at the school this year - with a high teacher turnover and parents approaching nearby schools in a bid to enrol their children elsewhere.
The lack of teachers had resulted in some classes across year levels having to be merged so that students had a teacher, the parent said.
Their child's class had students in years 4, 5 and 6 being taught together.
"You might see that at a rural school, but not in Auckland,'' they said.
"A lot of people are shocked [at the latest development] but they're excited that there's something that might happen.
"A lot of kids are moving ... and a lot of people were worried, you know, you lose the school and it takes a couple of years for it to recover. It used to be a great school.''
Asked about the situation and the issues that had led to the mass resignations, Wright said: "At this point, we think it is appropriate to wait for a commissioner to be appointed before making further comment.''
Parents were advised of the situation via a statement released on the school's website that acknowledged the work of the board and encouraged parents who had questions to get in touch with the principal.
"In the meantime, our staff will be doing everything needed to ensure that these governance matters have no impact on our children and the exciting things planned for this last week of term and that the school environment remains positive and settled for them.''