Difficult maths test leaves students in tears
Author

Publish Date

Mon, 19 Sep 2016, 11:13AM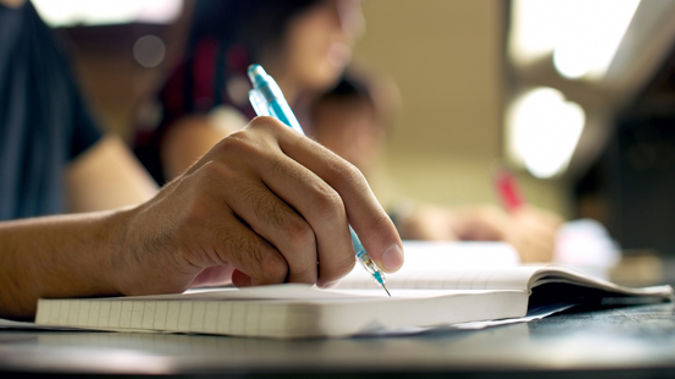 Difficult maths test leaves students in tears
Author

Publish Date

Mon, 19 Sep 2016, 11:13AM
UPDATED 5.39pm: Tears for some students, and questions for the New Zealand Qualifications Authority over a difficult maths test.
Principals around Wellington want to lodge a formal letter of protest over the Year 11 Maths Common Assessment Test.
They say it was far too difficult, with one saying it was two curriculum levels too high.
"It has caused strong mathematics students to doubt themselves, has undermined students' confidence in both the examination process and their (good) teachers, has reduced students to tears in the exam room and made several have doubts about whether they have a mathematical future."
The NZQA had "got it wrong", Mr Sinclair, who is chairman of the Greater Wellington Secondary Schools Principals' Association, said.
NZQA says the paper was developed by a team of maths experts and also reviewed by several current secondary school teachers.
The marking schedule could also be adjusted so no student was unfairly penalised if a question was found to be more difficult than expected.
Secondary Principals' Association President Sandy Pasley told Mike Hosking the problem hinges on the change in skills - with an added component of investigative work, which hadn't cropped up in previous exams.
"From what I've heard, it's the students that normally would expect to get 100 percent in the paper or the really top excellence students that would have found it difficult because it would have some challenging things in there that normally they would have easily coped with."
Ms Pasley said NZQA is going to have to review the exams, and determine if adjustments should be made.
President of the New Zealand Tutoring Association Jonathan Anderson said teachers had not been informed of the exam's expectations so continued with the expectations of previous years.
"Some feel the exam was set too high, which is very surprising to tell you the truth, because you would expect the New Zealand Qualifications Authority to have a good handle on what has been done previously."
"So it would seem that someone along the way or a group of people have dropped the ball on this one."
Mr Anderson said there is a feeling of disappointment all round from maths teachers, tutors and students.
Pakuranga College principal Michael Williams said one question had only one correct way of doing it, whereas teachers had taught students multiple ways to come to the answer.
"We've gone away from trying to make exams where we weren't trying to be tricky and guess what the examiner was thinking about."
"They were supposed to be opportunities to give the students the chance to show what they did know, not trying to trip them up or be sneaky."
Additional reporting by Newstalk ZB staff