Limited access to university labs putting Auckland researchers on the back foot
Author

Publish Date

Thu, 11 Nov 2021, 8:12am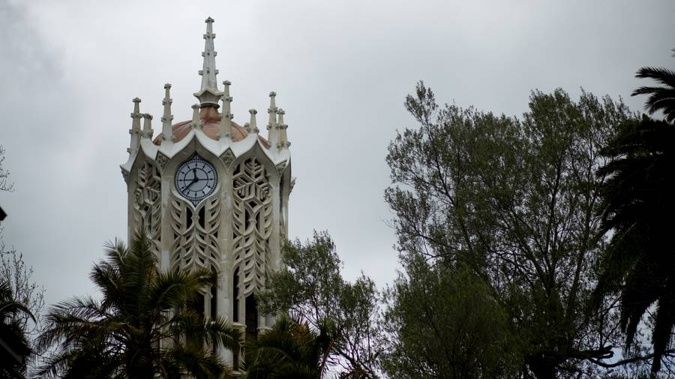 Limited access to university labs putting Auckland researchers on the back foot
Author

Publish Date

Thu, 11 Nov 2021, 8:12am
Concerns are growing for university students and staff as lockdown shuts university research laboratories – putting staff research grants at risk and pushing out degrees.   
Under level three, some researchers have been doing essential work, but no one is allowed on campus without express permission, a University of Auckland spokesperson said.   
Researchers can apply to their local faculty or research unit to access campus facilities.   
Applications are prioritised to ensure safe occupancy levels and are assessed to ensure they comply with the Government's guidelines.   
University of Auckland Medical Genetics Group head professor Andrew Shelling says most medical or science degrees that involve laboratory work have had research put on hold.   
Some students could move to data-based projects or literature reviews, but in a competitive career field not having practical laboratory experience could negatively impact them.   
"Specifically for Auckland students this is going to be seen as an inequity, that they haven't been able to deliver research within their thesis that other people in the country have been able to do."  
For many post-graduate students, it means a three-month delay to projects.    
It's causing high levels of anxiety as they need to get good research projects with high marks to be accepted into other programmes here and abroad, Shelling said.   
Staff on short term contracts or working from research grant to grant are also anxious.   
Shelling believes the inability to complete a research grant will make it harder when they compete with New Zealanders and international researchers for future grants.   
"If you aren't able to do research for three months, how are you going to compete with other researchers?   
"You're going to have a lack of preliminary data, for example, if you're going to be applying for a grant in the future, so that's going to reduce their chances of getting a significant grant down the track."  
Tertiary Education Union National Secretary Sandra Grey also believes careers are suffering and part of the frustration is the assumption that all tertiary staff and students can work from home.   
"During these shut downs you can't do the work, you can't get in and finish your contract and sometimes, because the money comes from an external research partner, there's no ability to run the project over into another year or another time frame."  
Grey wants a way to get staff and students back on campus.   
Shelling also wants some change to allow for more research and believes, as highly skilled and trained people working in safe and controlled environments, it could be done safely.   
A University of Auckland spokesperson said they acknowledge the challenges the lockdown is causing the entire community, including research staff and students.   
"Our priority is keeping people safe while at the same time recognising the importance of research and endeavouring to support continuity where possible."  
The sector has given the Government feedback and the Universities have suggested modifications to access guidelines.   
The spokesperson said this is being listened to and in part is being reflected in the guidelines.