Woman drove into her best friend, pinning her to a tree, after argument
Author

Publish Date

Wed, 29 Jun 2016, 4:31PM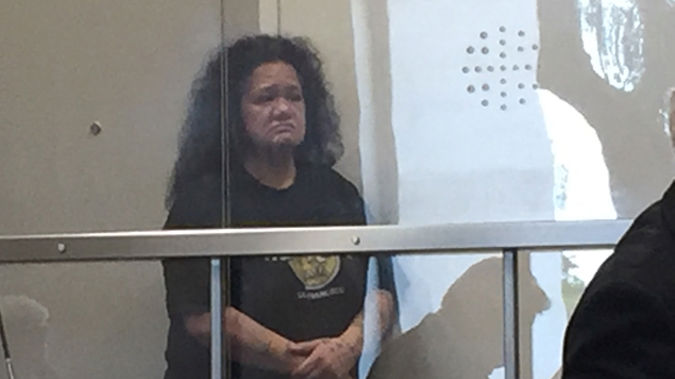 Woman drove into her best friend, pinning her to a tree, after argument
Author

Publish Date

Wed, 29 Jun 2016, 4:31PM
After Ofa Manatisa drove into her best friend, crushing her against a tree and causing devastating injuries to her legs, she punched the woman in the face a few times too.
The 50-year-old, appeared in North Shore District Court this afternoon after pleading guilty to wounding the 55-year-old victim with intent to cause grievous bodily harm and drink driving.
Judge Jonathan Down jailed her for nearly four years and told the court there were still question marks over whether the victim would lose her right foot.
On January 16, Manatisa was driving her workmate home when the pair began to argue.
She stopped and they got out of the vehicle.
Manatisa attacked her friend with a rock but the woman was able to protect herself with a bicycle helmet.
The defendant then launched the rock at the victim, but missed.
As Manatisa scurried off to retrieve the projectile her friend fled to her house nearby.
When the defendant arrived at the North Shore address, she found the woman standing beside a 10-metre tall tree.
"You have become enraged and decided you would drive your car at her," Judge Down said.
"Your car mounted the curb and you struck her, crushing her against the tree trunk."
The 55-year-old sustained "severe crushing trauma" to her right ankle which required significant surgery (and will need more in future), severe lacerations to her foot, a broken fibula and tibia in her right leg and other injuries to her left leg.
But that was not the end of the attack.
"You started being abusive to her and punched her a couple of times in the face as she was lying there defenceless," the judge said.
Defence lawyer Geoff Anderson called the case "a real tragedy" for what was a once close friendship.
His client had undergone a mental-health assessment and while she was not considered mentally impaired, it raised many issues.
"It highlighted some very significant problems that have arisen in your background that might have given rise to this situation," Judge Down said.
Manatisa was diagnosed with post-traumatic stress disorder and associated depressive illnesses, which Mr Anderson said was not helped by her excessive alcohol consumption on the day in question.
In her words, he said "her best friend got mouthy and she basically sparked off, then she's gone into auto-pilot".
Despite their long friendship, a statement from the victim revealed she wanted nothing to do with Manatisa in the future.
The defendant was jailed for three years 11 months and banned from driving for nine months.