Vigilante 'mob' target West Auckland house of high profile sex offender
Author

Publish Date

Thu, 8 Nov 2018, 7:54PM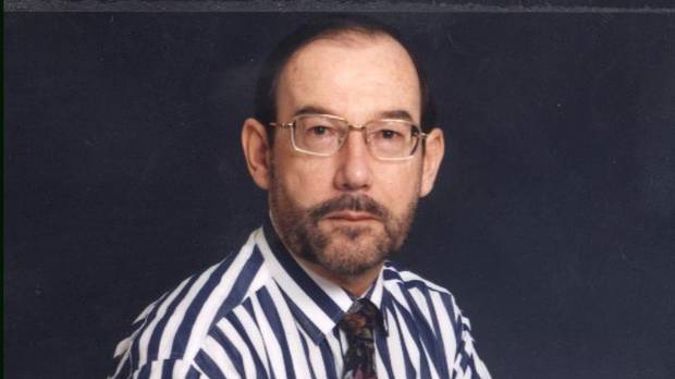 Vigilante 'mob' target West Auckland house of high profile sex offender
Author

Publish Date

Thu, 8 Nov 2018, 7:54PM
West Auckland residents are fuming after a vigilante "mob" descended on a quiet street to target a convicted sex offender - destroying property and leaving a mess of broken eggs and debris.
A concerned resident posted details of the sex offender on Facebook earlier this week.
Ronald Van Der Plaat is subject to an extended supervision order after his most recent release from prison.
He was jailed for 14 years in 2000 for raping his daughter and subjecting her to "bizarre and depraved" sexual abuse between 1983 and 1992.
The abuse began she was nine and living in Vanuatu, but Van Der Plaat was only convicted for the offending that took place from 1983 when they moved back to New Zealand.
Van Der Plaat, who has always denied the offending, was released from prison in 2010 on strict conditions.
But in 2012 he was recalled after he was caught making an intimate visual recording of a young girl.
He was denied parole repeatedly after that but was released at the end of his sentence - as New Zealand law requires - in May 2016.
The Parole Board imposed strict conditions for the first six months of his release.
Corrections then applied to the High Court for an extended supervision order with full time GPS monitoring for five years.
The order states Van Der Plaat is not to have any contact whatsoever with anyone under 16.
​
The Herald has learned that residents have contacted police recently, concerned about Van Der Plaat's behaviour.
One person who lives on his street said he had been seen in various places where they believe he is not supposed to be.
Concerned, she posted his photo and details on a community Facebook page.
Screenshots of the post and responses have been sent to the Herald.
"This post is not to start a lynch party but to protect the kids in the community," the neighbour said.
She revealed she had been in touch with local MPs about the issue of Van Der Plaat living in the community and his behaviour.
Her post included a photograph of Van Der Plaat, with advice on calling 111 if he was spotted in the neighbourhood.
Soon after it was posted a house in West Auckland was targeted.
A fence was covered in graffiti and "firebombs" were thrown onto a roof.
It is understood it was not Van Der Plaat's address - but the house was targeted after a wrong address was posted on social media.
"Yes the convicted pedo ... isn't worth the oxygen he breathes and I tell him my thoughts every time I run into him," a woman who lives near the attacked house later wrote on Facebook.
"But to the mob that destroyed property, threw eggs and whatever else - have some consideration for the neighbours.
"Waking up to eggs over your driveway is pretty sh*t to be honest.
"No one wants him here, but there's nothing anyone can do ... just please think before you go upsetting any more neighbours please."
The Herald has chosen not to name the street Van Der Plaat lives on.
Other West Auckland residents posted that they had seen him in other streets.