Trelise Cooper theft: Florist who received stolen clothing told her role was 'serious offending'
Author

Publish Date

Wed, 18 May 2022, 11:46am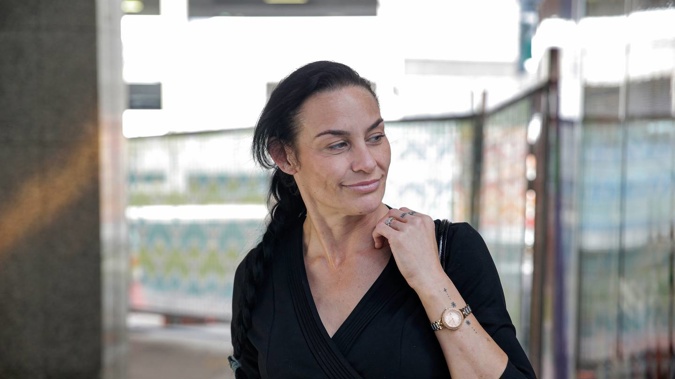 Trelise Cooper theft: Florist who received stolen clothing told her role was 'serious offending'
Author

Publish Date

Wed, 18 May 2022, 11:46am
An Auckland florist who was found with nearly $137,000 worth of clothing after fashion designer Dame Trelise Cooper was burgled has had an application for discharge without conviction dismissed.
Andrea Edwards, also known as Andrea Paul, was arrested alongside co-defendant Nicholas James Bush after police searched their shared hotel room in November 2020.
Today Edwards appeared at Auckland District Court before Judge Kathryn Maxwell. Her lawyer sought a discharge without conviction for her role in receiving some of the stolen clothing.
Defence lawyer Annabel Cresswell argued all Edwards had done was fail to act on the suspicion she had about someone storing stolen goods in her unit.
"This reduces the gravity of the offending, a discharge without conviction is appropriate," she said.
Creswell said a conviction would hold Edwards back and a starting point of one-month imprisonment would be appropriate.
"She has no prior convictions, if Bush had not come into her life she wouldn't be here."
Crown prosecutor Victoria Squires said the damage and harm the victim suffered were significant and a discharge without conviction was not sufficient.
"A starting point of two years and eight months imprisonment is more appropriate."
Judge Maxwell dismissed the application for discharge without conviction and told Edwards that what she did was intrinsically wrong.
"In my view, the offending is still serious, a starting point of imprisonment of two years could be justified."
Edwards is set to appear on June 8 for sentencing.
Edwards pleaded guilty in February to receiving stolen property worth more than $1000, a charge that carries a maximum penalty of seven years in prison.
The October 17, 2020, burglary of Cooper's design room in Newmarket left the internationally acclaimed designer without any of her 2021 spring and summer samples - a setback she described at the time as a "kick in the guts".
Roughly 2000 items went missing, valued at about $750,000.
"Only a portion of the stolen clothing has been recovered by police," said police in the summary of facts.
Bush, a former television industry worker described in court documents as an "associate" of Edwards, was sentenced in February to two years and five months imprisonment for his part in the scheme.
Nicholas Bush was sentenced in February to more than two years in prison. Photo / NZME
Authorities said he was responsible for the break-in. He was arrested after a DNA analysis of an empty San Pellegrino sparkling water bottle found at the scene of the crime linked the item to him.
Bush and Edwards were at the hotel room that was raided by police two and a half weeks after the burglary. Sixteen stolen Trelise Cooper-branded clothing items were found in the search, which was followed up by a search of a storage unit registered in Edwards' name.
A week earlier, Edwards was seen loading a large number of suitcases into the boot of a taxi, which drove her and the items to the storage facility.
Another woman, cake designer and private investigator Kathy Yu-Jen Stephens, was found guilty by a jury in February of purchasing stolen goods from Bush. A search of her house uncovered 18 items of stolen clothing that police valued at about $12,200.
Stephens declined to talk to police after her arrest, but she said on the witness stand that she had no idea the Trelise Cooper office had been burgled and she didn't know the items at her house were stolen until her arrest.
- Ellen Thompson, Open Justice