Teen puppy attacker jailed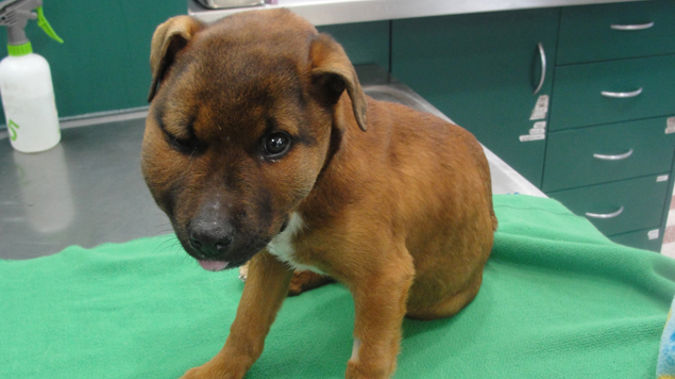 Teen puppy attacker jailed
UPDATED 3.57PM: A violent attack on a six-month-old puppy has resulted in jail time, and a life-time ban from owning animals for a 19-year-old.
Christchurch teen Logan Smoor will spend 15 months in prison for his crimes, which include an assault on a person as well.
Smoor was sentenced today after pleading guilty to several charges including the ill-treatment of animals.
The Canterbury SPCA has commented on the attack, calling it one of the worst acts of cruelty it has ever seen.
The puppy, named Kia, was treated after receiving 11 fractures all over her body.
She was unable to eat, drink, or go to the toilet without assistance.
Animal Welfare Inspector Claire Ripper said the severity of the of the puppy's injuries made the case one of the most distressing she's ever had to deal with.
The SPCA is hoping to send a strong message, following the sentencing of a 19-year-old Christchurch man for a violent attack on a six month old puppy.