Teen driver sentenced to prison over fatal police pursuit
Author

Publish Date

Mon, 16 Dec 2019, 3:16PM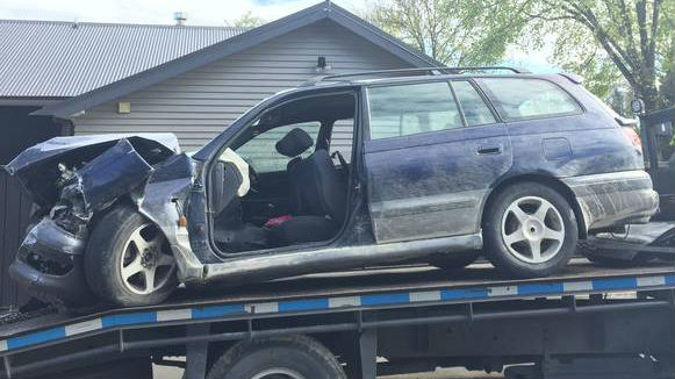 Teen driver sentenced to prison over fatal police pursuit
Author

Publish Date

Mon, 16 Dec 2019, 3:16PM
A Canterbury teen who's admitted killing another driver in a police chase has been jailed for two years and eight months.
18-year-old Jayden Breakwell has been sentenced at the High Court in Christchurch - after pleading guilty to manslaughter and reckless driving.
The youth and four other teens fled police in the Christchurch suburb of Fendalton early one October morning and ran a red light - fatally hitting 64-year-old hospital worker Kenneth McCaul as he was driving to work.
One of the occupants was in a coma for two weeks after breaking his neck in the crash - and had to relearn how to walk.
Justice Cameron Mander told the court he accepts a statement by Breakwell's family saying he's easily influenced by his peers.
"I acknowledge you were influenced by others in the car, but the fundamental fact remains. This was your car, you were the driver… It was your choice."
He warned him not to make the same mistake again.
"Many people will try to lead you astray. If you feel yourself slipping off track – think of your victims and what you owe them."
A victim impact statement by the victim's husband, Owen Fraser, was read out in court today, about how Kenneth made their Christchurch house a home.
Fraser wrote the two of them met in Perth more than forty years ago, and had been inseparable ever since.
They eventually moved back to Fraser's home town of Christchurch and bought a house together - which he called their pride and joy.
"Kenneth made it a home. He had a flair for style and subtle changes that would transform a room – or even just a corner."Fraser says the death has left him in serious financial difficulty.
"Selling our home is a real possibility. It breaks my heart I may have to walk out the door for the last time.
"I can't sleep soundly and I have nightmares. We had a trip to Egypt planned for next year but I'll have to cancel it - I don't think I can do it on my own. Every day is a struggle and I don't see an end to it."
He says it'll be a bleak Christmas this year.
"I've got 80 boxes of Christmas lights ready and waiting – but I won't decorate this year. Kenneth's gone, and no amount of Christmas lights will change that."
Breakwell tearfully read out a letter to McCauls family, saying how sorry he was someone had died because of his actions.
"I know my actions were wrong. I am truly remorseful for what has happened – and I wish no one had died. One of my mates didn't want me to stop and the adrenaline kicked in.
"I'd like to help the McCauls however I can – even if it's just mowing the lawns or doing the gardening."
His lawyer Elizabeth Bulger says Breakwell's the only person in the car who's owned his actions.
She says there's video evidence on a cellphone of what happened that night - but none of the teens will claim ownership of the phone or unlock it for police.