Teen alleged to have attacked Asian students vaulted the dock, now on the run
Author

Publish Date

Thu, 30 Jun 2016, 5:50PM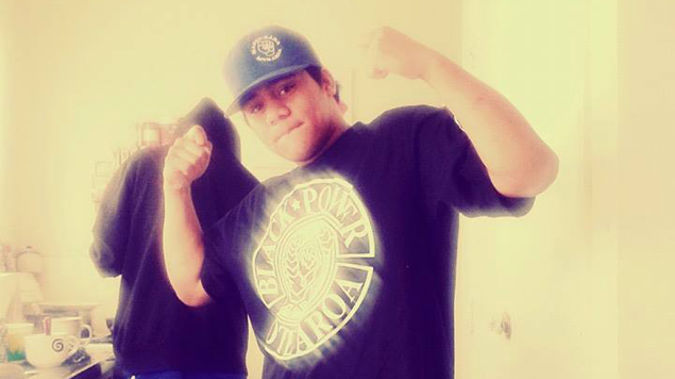 Teen alleged to have attacked Asian students vaulted the dock, now on the run
Author

Publish Date

Thu, 30 Jun 2016, 5:50PM
A teenager allegedly responsible for four attacks on Asian students has vaulted the dock in court and is on the run.
Brandon Pora, 18, made a voluntary appearance at Auckland District Court today having previously breached the terms of his electronically-monitored bail.
But it came as a surprise to him to learn he would be remanded in custody.
His reaction was to leap out of the area in which defendants stand, evade the clutches of a guard and run down an escalator before bolting out of the court's front doors.
"Pora had just been ordered to be remanded in custody by the Judge when he broke free from an authorised officer, fleeing out of the dock and then out of the court," a police spokeswoman said.
"The officer chased him but he was lost as he ran out onto the street. Police were sent to the scene and the surrounding area but he hasn't yet been found."
It is understood there is a warrant out for his arrest.
His arrest at the end of March came after police released details of a spate of violent attacks which left several young people bloodied and bruised.
Pora was charged with three counts of aggravated robbery and one of assault with intent to rob.
Police said he was also facing charges of common assault and threatening behaviour.
Police said the charges related to incidents that took place in Oakley Creek, Waterview.
He is accused of using a knife and a screwdriver as weapons during the attacks and allegedly got away with electronics, wallets and cash.
Pora's alleged offending took place over three separate occasions between the end of February and late March.
The teen was initially remanded in custody but later granted electronically-monitored bail.
However, he missed his next court date last week thus violating the terms of that bail.
After details of the crimes were publicised, Auckland Mayor Len Brown requested a briefing, and concerns were also raised with Police Minister Judith Collins.
Pora is due in court again next month.
Police urged anyone who saw him to call 111 or anonymously through Crimestoppers on 0800 555 111.