Surprise at Wellington tyre slasher's hefty sentence
Author

Publish Date

Thu, 6 Apr 2017, 5:31am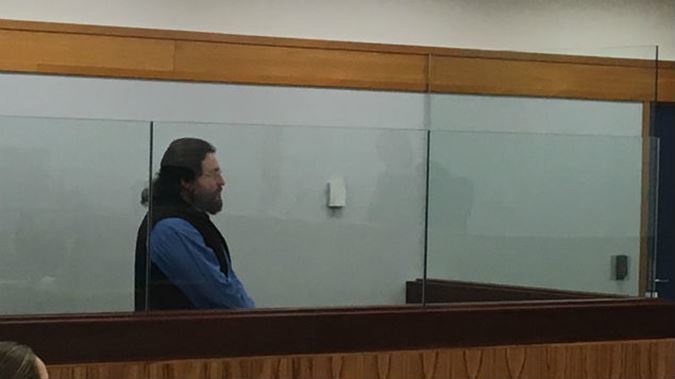 Surprise at Wellington tyre slasher's hefty sentence
Author

Publish Date

Thu, 6 Apr 2017, 5:31am
UPDATED 9.51am Surprise at the hefty sentence imposed on Wellington's vigilante tyre slasher.
David Johns has been sentenced to 22 months in prison for slashing hundreds of tyres of cars parked near the airport.
He's estimated to have inflicted $20,000 worth of damage but was not ordered to pay reparation because he's unemployed, has no assets and relies on a benefit.
The court heard how Johns told a psychologist he was proud of what he had done, and said he was the only one to make an impact, but Miramar Resident Brenda disagrees and said Wellington Airport users are still parking on the streets he targeted.
"Once the story hit the news there was hardly any parking in the area for a little while, but it came back...I do not know that he had that big of an effect," she said.
Wallace said she met a lot of the people who had their tyres stabbed right outside her house.
"I would go out and meet them and for some of them it was an inconvenience and [for] some they just didn't know what to do about it, so he did a great harm to them stabbing their tyres.
"I wanted to help catch the guy because I didn't want to see him continue to stab my neighbours and the people who come here."
Eastern Ward Wellington City Councillor Simon Marsh said the hefty sentence was unexpected and he wanted to see something that included reparation for the community and those who had their tyres slashed.
"I am really quite surprised at what I would regard as quite a severe sentence when I see people that are involved in perhaps violent acts on other people getting lesser sentences."
Marsh said the issue was already being dealt with.
"I don't believe it was dealt with any faster because of his illegal actions and his vandalism. Council was working towards a result and we got the result. We'd started working on that."
Marsh has assured residents that he really doesn't think other people are contemplating it, and that this is a one off.
"Anybody who's contemplating the same sort of thing has got to be just quite stupid because the police caught this guy and he has been nailed" he said.