Sleeping driver ordered to pay $10,000 to victim's family
Author

Publish Date

Wed, 4 May 2016, 5:53pm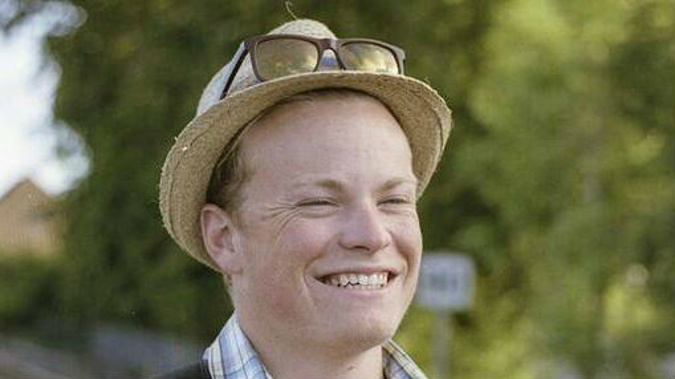 Sleeping driver ordered to pay $10,000 to victim's family
Author

Publish Date

Wed, 4 May 2016, 5:53pm
A young driver who nodded off returning from an action-packed weekend break in Queenstown and tragically killed another "equally much-loved and upstanding young man" has today been ordered to pay the devastated family $10,000 in a token gesture for his carelessness.

Jared Kenneth Rook, 22, had spent the weekend skiing and skydiving at New Zealand's adventure capital with two mates when they all drove back to Christchurch.

They had stopped twice for breaks, but had not shared the driving, Christchurch District Court heard today.

With his two mates already asleep, Mr Rook nodded off on State Highway 1 Main Road South near Dunsandel south of Christchurch at 5pm on September 20 last year.

When they veered to the grass verge, his passenger woke, shouted, and grabbed at the steering wheel of their Toyota Surf.

Mr Rook then reacted, over-corrected and crossed the centre-line, smashing into the oncoming Subaru driven by 20-year-old Finlay William Dunning.

Mr Dunning died at the scene.

Mr Rook pleaded guilty to careless driving charge causing death.

Defence counsel James Rapley told the court that there was no speed or recklessness involved.

The error by Mr Rook came by not taking enough breaks, he said.

Mr Dunning was a young man taken from his family, and Mr Rook is "very much aware of that - it's something we've talked about it a lot", the lawyer said.

Mr Rook, a well-regarded worker at a local firm involved in the city's rebuild, wrote to Mr Dunning's parents expressing his remorse but they understandably did not want to receive the letter, Mr Rapley said.

Judge Paul Kellar said careless driving causing death cases were the "most difficult" he has to deal with in the district courts, in terms of the necessary legal and moral judgements involved, along with the "very human factor".

The case involved the death of a "much-loved, upstanding young man" caused by the careless inattention of another equally much-loved and upstanding young man.

There is a "terrible irony" that both Mr Rook and Mr Dunning were much the same age, the judge noted.

Judge Kellar said that given the action-packed weekend, and the long trip back, Mr Rook should've have been aware of the need to either take more breaks or rest, or else share the driving with his friends.

He sentenced Mr Rook to 125 hours of community work and ordered him to pay $10,000 of emotional harm reparation as a "token" to the Dunning family to "do with it what they will", possibly donate to Spirit of Adventure which Mr Dunning so loved.

Mr Rook was also disqualified from driving for nine months.