Shocking attacks prompt questions on how to make Auckland CBD safer
Author

Publish Date

Thu, 10 May 2018, 6:00AM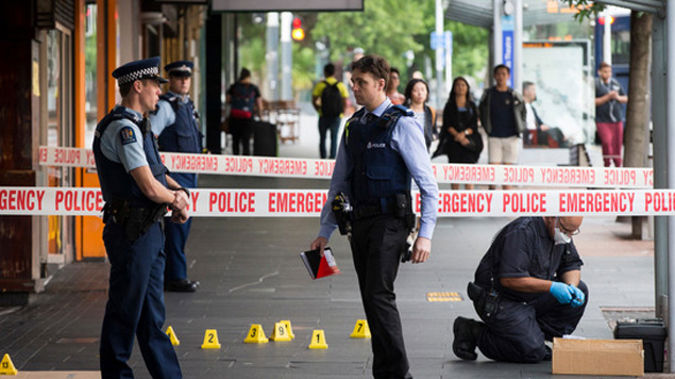 Shocking attacks prompt questions on how to make Auckland CBD safer
Author

Publish Date

Thu, 10 May 2018, 6:00AM
Auckland's CBD has seen two shocking attacks recently.
Both were unprovoked, at the same time of night, on the same street and only days apart.
Two men have appeared in court after allegedly threatening to shoot a man on Queen Street about 2.15am yesterday.
It's just days after eight men knocked two others unconscious in an attack in the same area.
It was so vicious Police refuse to release CCTV footage due to it's graphic nature.
It has the city's central business group asking: can anything more be done?
Heart of the City Auckland CEO Viv Beck says both incidents were isolated, but says the incidents have them wondering if some changes should be made in future.
"With a growing city, a whole range of different things, you have to continue to think have we got the best option, the best model?"
She says the association still believes the CBD is safe.
"We do have a good relationship with police. There is no question they play a crucial role in creating a safe environment. A strong presence on the street is something we've called for in the past."
Police say a majority of calls relating to the CBD between midnight and 5am relate to alcohol fuelled violence, and public place violence.