Serial arsonist jailed for three years
Author

Publish Date

Fri, 6 Apr 2018, 11:16AM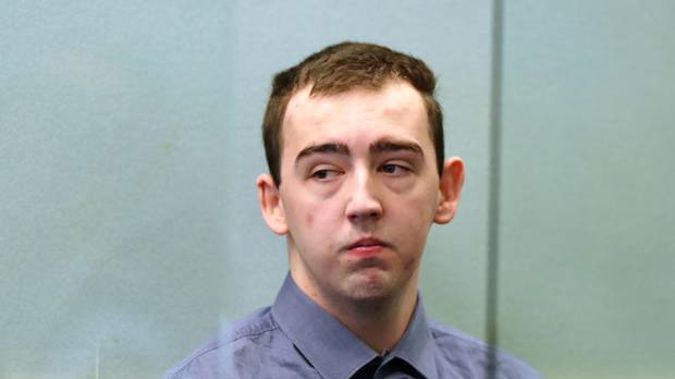 Serial arsonist jailed for three years
Author

Publish Date

Fri, 6 Apr 2018, 11:16AM
A young arsonist who got stoned and deliberately lit dozens of fires around the West Auckland coastal community of Piha and at an Auckland events centre has been jailed for three years.
Cory Marson-Wood appeared for sentencing at the High Court at Auckland today after admitting five arson charges and one burglary charge in February.
Marson-Wood, a former Piha local, was arrested last year after a spate of fires in the first week of May 2017.
He was 19 at the time.
In that week he lit 28 small scrub fires, the biggest 30m by 30m, but the most serious fire destroyed a 7ha nature reserve, which needed helicopters with monsoon buckets to help douse.
On the same day Marson-Wood broke into popular Piha cafe Adey's Place - described in court as a local "institution"- and set a fire. The business was completely destroyed.
And in what he court thought was the most serious of all the offences, Marson-Wood lit a fire in a paper recycling bin at the Viaduct Event's Centre on Auckland's waterfront.
The bin was near gas canisters and 900 people were in the centre at the time.
Justice Mary Peters said at sentencing today there was a "clear prospect" of endangerment to those lives.
Marson-Wood told report writers he was stoned when he lit the fires, and had an "adrenalin rush" at seeing Fire and Emergency arrive.
A psychiatrist who evaluated Marson-Wood dismissed the idea he was a pyromaniac, and attributed the arson attacks to Marson-Wood's ADHD, high functioning autism, obsessive compulsive disorder and depression and anxiety.
Justice Peters said Corrections staff reported Marson-Wood appeared to show no empathy to his victims and acted impulsively without thoughts to the consequences.
Marson-Wood's family were in court for the sentencing and wrote letters of support for him to Justice Peters, which she said spoke highly of him.
She gave him sentencing discounts for his guilty plea, his age and his history of personality disorders, saying a lengthy stint in prison would be "crushing".