'Next thing there's all these shots': Reports of shooting at Rotorua intersection
Author

Publish Date

Tue, 19 Sep 2023, 2:43PM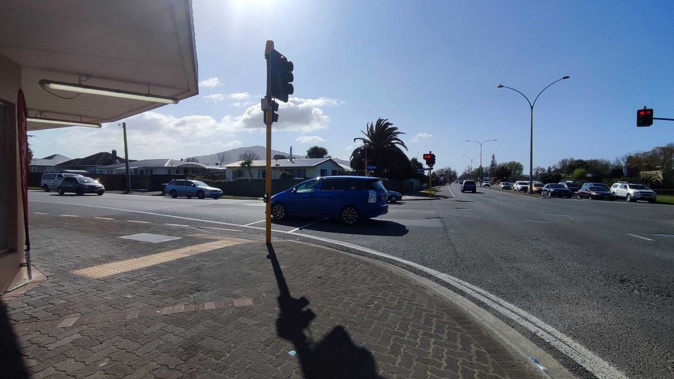 'Next thing there's all these shots': Reports of shooting at Rotorua intersection
Author

Publish Date

Tue, 19 Sep 2023, 2:43PM
There have been reports of a shooting at a Rotorua intersection this afternoon.
Dave, who did not want his last name to be used, told Newstalk ZB he witnessed someone shooting at a vehicle from another vehicle at the traffic lights near West End New World about 12.30pm.
"I just came out of the New World supermarket. I stopped at the lights to turn left onto Old Taupo Rd. The next thing there's all these shots and this guy's hanging out the passenger window shooting at the ute.
"He must have let off five, I don't know if it was four, five or six shots with a revolver.
 "You could see the revolver, quite a big revolver, clearly."
The visitor to Rotorua said the ute and the other vehicle "took off through the red light" then the ute did a "sharp turn" and ploughed into the driver's side of the other vehicle.
"Then they just both split and went different directions.
 "I'm alright now. I'm shaking a bit.
"It was quite unnerving I'll tell you. You wonder where all the spare bullets had gone."
Dave said he saw a couple of people duck for cover.
"I just couldn't get out of there fast enough but … all the traffic just stopped.
"The lights turned green and nobody went. It was just unbelievable. I ducked. I lay across my car seat."
Another man, who did not want to be named, was at the shops on the corner of Malfroy Rd and Old Taupo Rd when the incident happened.
"I heard it. There were five shots and a squeal of tyres."
A police spokesperson said there was a reported sighting of a firearm in a vehicle on Old Taupō Rd about 12.30pm today and inquiries were ongoing.
More to come.
Take your Radio, Podcasts and Music with you