Pt England gang shooting: Fourth man charged with murder
Author

Publish Date

Tue, 21 Nov 2023, 2:16PM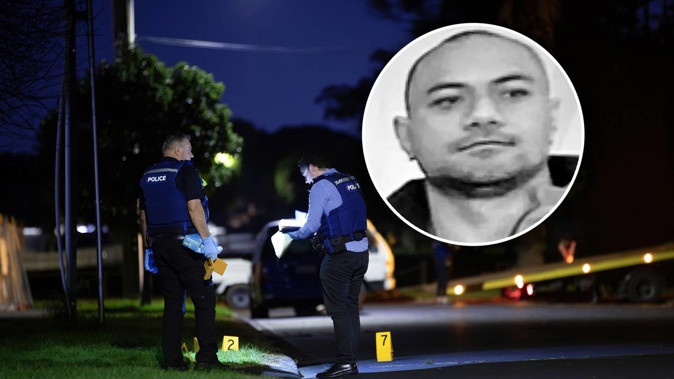 Pt England gang shooting: Fourth man charged with murder
Author

Publish Date

Tue, 21 Nov 2023, 2:16PM
A fourth man has been charged with murdering Charles Pongi in an Auckland park, which follows police laying murder charges on three others last week and today saying more arrests and charges are likely.
Pongi, 32, was allegedly shot more when more than 70 gangsters from the Head Hunters, Rebels MC, and their associates swarmed Taurima Reserve in Pt England on August 5 for a planned brawl.
Police have charged a 26-year-old Ōtāhuhu man with murder. He will go before the Auckland District Court tomorrow.
Today's arrest comes after police executed more than 14 search warrants last week, finding and charging others in connection with the incident.
Last Thursday, police charged a 24-year-old Mt Albert man with Pongi's murder as well as assault and unlawful possession of a firearm.

Members of the Head Hunters gather for the funeral of Charles Pongi.
Detective Inspector Glenn Baldwin, of the Auckland City Criminal Investigation Branch, said police executed four search warrants on Friday morning with help from the Armed Offenders Squad.
Police then arrested a 20-year-old man in Avondale and charged him with murder, unlawful possession of a firearm, assault and threatening to do grievous bodily harm, Baldwin said.
Another 24-year-old man was arrested in Favona and charged with Pongi's murder.
Police also charged a 25-year-old Ōtāhuhu man with assault. This follows police charging a 26-year-old man from Weymouth with discharging a firearm with intent to intimidate and unlawful possession of a firearm.
Four people have now been charged with Pongi's murder and a further two people face other charges related to the incident.
Baldwin said: "While police have charged four men with murder and several others with subsidiary and related offending, we are not done yet.
"The investigation is continuing in regard to the appalling violence on August 5."

A heavy police presence was on Hill Rd, Ōnehunga, as the funeral for Charles Pongi took place.
Baldwin said the investigation was ongoing and further arrests and serious charges were likely.
"We still have a lot of work ahead of us as we review the further evidence gathered as a result of these search warrants," he said.
"The investigation team remains determined to seek justice on behalf of the Pt England community."
Pongi's death
Pongi died in Auckland City Hospital after taking himself there after he was shot.
He had been injured after a planned one-on-one fight between an associate of the Head Hunters and a member of the 36 Crips street gang.
On August 5, police were called to Taurima Reserve in Pt England about 2.40pm following several reports of disorder and sounds of gunshots.
At least 20 gunshots were fired that afternoon.

Charles Pongi.
At the time, police reassured the community that they believed the people involved in the incident were known to each other and that there would be no ongoing risk.
An elderly man, who lives close to Taurima Reserve in Pt England, told the Herald for an earlier report that he had heard what sounded like a shootout.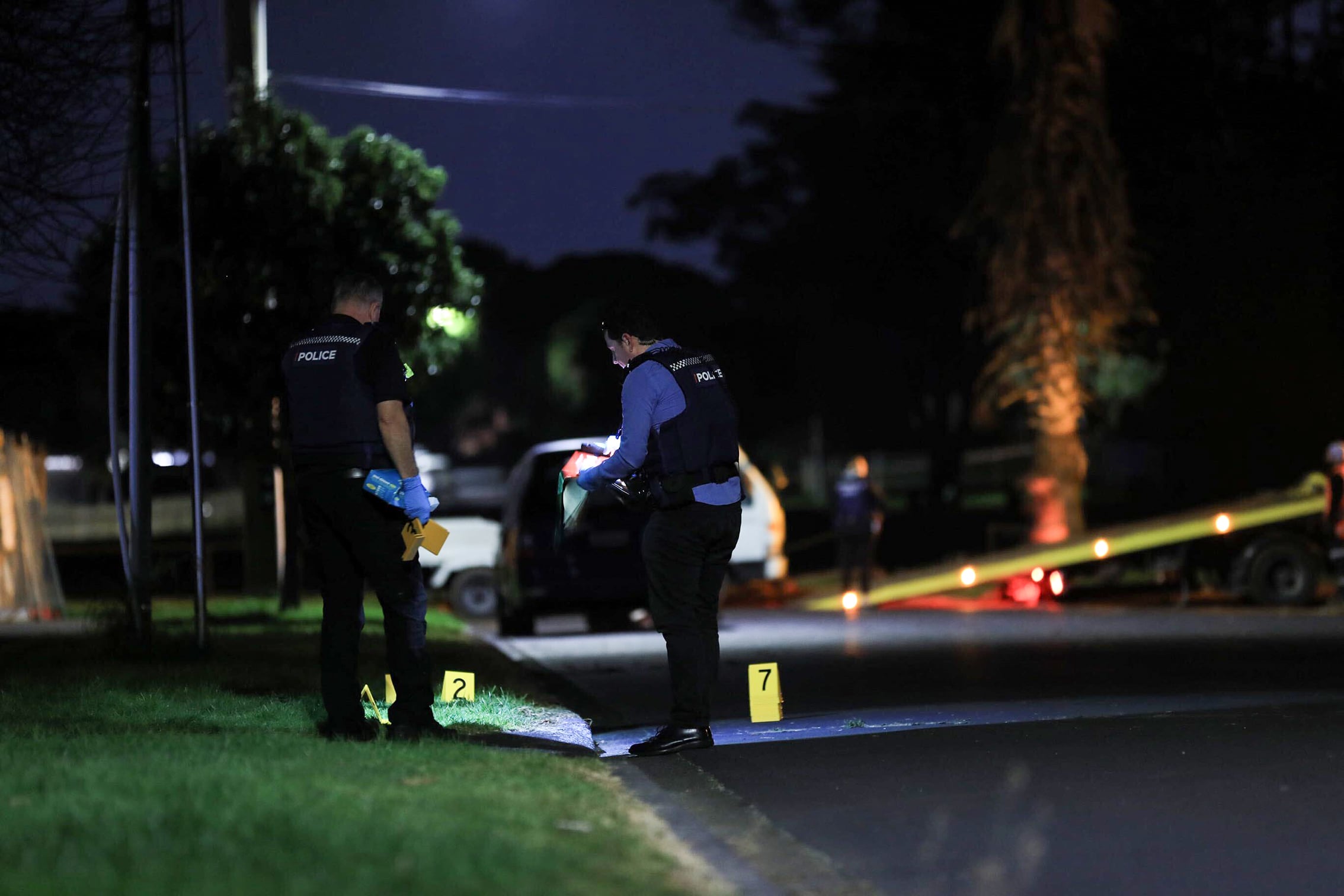 Police investigate the scene of the shooting at Taurima Reserve in Point England.
"Two guns, with one gun going 'crack crack crack'," he said.
"About six cracks, and I heard a 'boom'. It was a gunshot.
"There was a large group there, about three or four cars full. They sped off out of Taurima Ave right after."
The resident said police arrived on the scene over an hour later.
Police continue to ask anyone with information which may assist the investigation to contact us on 105 quoting the file number 230805/0100 or by going online to https://www.police.govt.nz/use-105.
Additionally, anyone with images and footage can anonymously upload these to a secure online portal. This can be accessed by going to https://pastel.nc3.govt.nz/.
Take your Radio, Podcasts and Music with you