Police 'rephrase' pursuit policy around fleeing drivers
Author

Publish Date

Sun, 20 Dec 2020, 3:05PM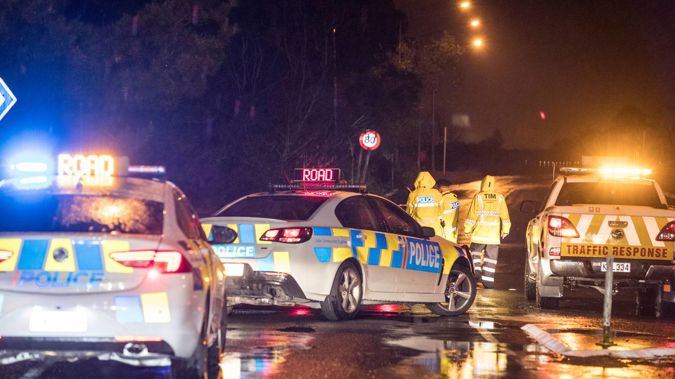 Police 'rephrase' pursuit policy around fleeing drivers
Author

Publish Date

Sun, 20 Dec 2020, 3:05PM
Police will only chase fleeing drivers if there is a threat before the start of the pursuit and if there is a need for the driver to be apprehended immediately.
Police stress there has been no change to pursuit policy, but it has been rephrased so officers can follow it more consistently and accurately.
It comes after a leaked internal police email advised staff not to pursue fleeing drivers unless the threat "outweighs the risk of harm created by the pursuit".
Figures show there were more than 30,000 police pursuits initiated between 2008 and 2019, resulting in hundreds of crashes and the deaths of 79 people.
A joint thematic review by the Independent Police Conduct Authority and police found the pursuit policy was sound, but wasn't always being used as it should be.
The policy has been revised in line with the recommendation but there has been no change to criteria for starting a pursuit, a police spokesperson says.
"Fleeing driver events are highly volatile and high-risk so police is focused on ensuring that our practice is what the public expect and deserve – one that puts safety first and foremost."
Figures show pursuits are most likely to happen overnight between 10pm and 6am, and crashes are more likely at night.
The majority of fleeing drivers are young males, many of whom are driving stolen cars.
The policy now reads: "A pursuit is only justified when the threat posed by the vehicle occupant(s) prior to the pursuit commencing, and the necessity to immediately apprehend the driver and/or passenger(s), outweighs the risk of harm created by the pursuit."
Wellington road policing manager Inspector Wade Jennings suggested frontline police in the district should change their mindsets on pursuits, in an email obtained by Stuff.
The spokesperson says the rephrasing encourages staff to use the right mindset and approach towards pursuits.
"We want to ensure our officer's mindsets are focused on their TENR (Threat-Exposure-Necessity-Response) risk assessment when they are making decisions," they said.
"It is about reminding them to think about threat, exposure, necessity, and response before they even signal a driver to stop.
"And that the TENR decision-making process is continually used to guide all subsequent decisions."