Police release list of stolen firearms as enquiries into Dargaville burglary continue
Author

Publish Date

Thu, 19 May 2016, 3:17PM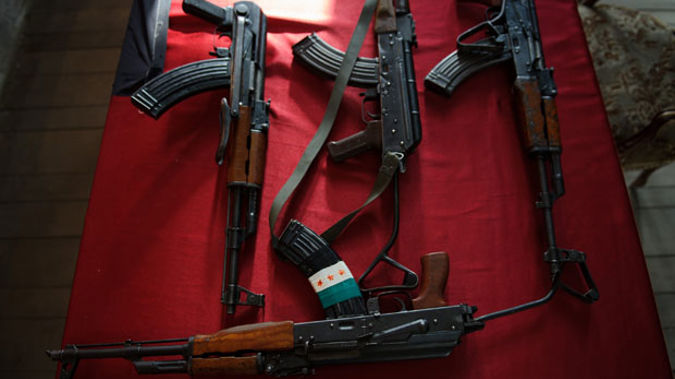 Police release list of stolen firearms as enquiries into Dargaville burglary continue
Author

Publish Date

Thu, 19 May 2016, 3:17PM
Police investigating a burglary in which a number of firearms were stolen are releasing a list of the weapons and are asking gun collectors and owners to keep an eye out for them.

The guns were stolen from the home of a Dargaville collector on Tuesday.
The owner returned home at around 5.30pm to find that his house had been burgled and the guns taken.

Police conducted a forensic scene examination at the property and this continued throughout much of yesterday.
Further enquiries after this examination have now established that a total of 15 firearms were taken.

Many of the guns are rare and are not readily available.

"Gun collectors and enthusiasts will recognise many of the makes and models and we're releasing this list in the event that anyone who sees these advertised anywhere or who may be offered one of these for sale, will let us know.

"These are high-powered weapons and we are obviously concerned that they are out there somewhere in our community, in the hands of criminals" says Detective Inspector Kevin Burke, Northland Police.

The firearms are as follows:

Walther P99 pistol

MP5K sub Machine gun

Taurus .357 revolver

Colt .45 ACP Pistol

AKS 74U assault rifle (looks identical to AK47 but is a later model)

IDS M4 carbine

Arsenal AKM M4 assault rifle

AKM Russian assault rifle

AK74 assault rifle x 2 (looks identical to AK47 but is a later model)

Uberti Evil Roy .357 revolver x 2

Walther P38 WWII

Walther PP

M70 B1 rifle


Police are continuing to appeal for sightings of a white Station Wagon that was seen in the area shortly before the burglary was discovered.

Officers also want to hear from anyone who might have witnessed any other suspicious people or behaviour in the Dargaville area in the days leading up to the burglary.
Anyone with information is asked to contact the Whangarei Police on 09 430 4520.
Information can also be given anonymously to the organisation Crimestoppers on 0800 555 111.