Police protect judges at home from 'intimidating' protesters
Author

Publish Date

Tue, 17 Apr 2018, 5:47am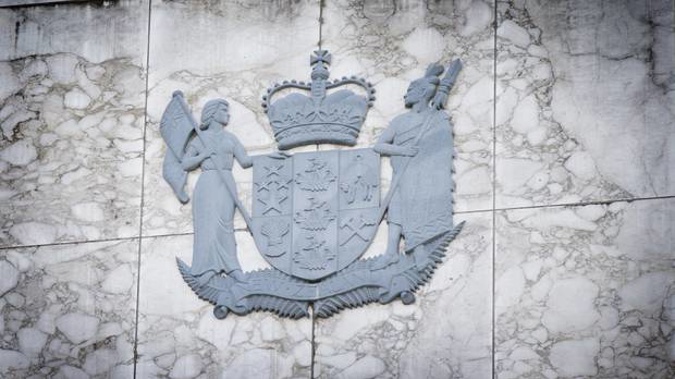 Police protect judges at home from 'intimidating' protesters
Author

Publish Date

Tue, 17 Apr 2018, 5:47am
Judges are being protected at their family homes by police as angry dads protest outside with placards and megaphones.
A group of fathers, many of whom are disgruntled at losing custody or visitation rights to their children, are gathering outside the homes of Family Court judges in Auckland, say multiple Herald sources.
It is understood the protests, which have largely taken place during weekends over the past few weeks, against about three judges have so far been peaceful with no reports of trespassing or property damage.
However, Minister of Justice and Courts Andrew Little called the protests "very disturbing" and said there was no excuse for people taking their case to the front door of a judge.
"I would not be persuaded or convinced by anybody who thought it was okay to target judges and their families in this sort of way," he told the Herald.
"The reason for that sort of protest is to create some level of intimidation and that is entirely unacceptable."
Little said there would be people who found the court process and its decisions distressing and upsetting, however, there was no just cause to "attack judges personally" in a country governed by the rule of law.
Inspector Jim Wilson, the area commander for Auckland City Police, said generally police did not provide personal information relating to specific individuals for privacy reasons.
However, he said, he was aware of a situation where a group of protesters had been protesting outside the homes of "members of the community" and police were monitoring the situation.
"The act of protesting is not unlawful in itself, however if any member of the public feels threatened or intimidated by protesters we encourage this to be reported to police immediately," he said.
Kirsty Swadling, the chair of the Family Law Section of the New Zealand Law Society, said she was also aware and concerned about the protests targeting judges.
"It is disturbing that people are being threatened whether implicitly or directly in this way, including their families," she said.
"We are also concerned about the effects of protests and any other security issues on court staff, psychologists and lawyers."
She said it is the nature of family disputes requiring determination by the courts that there is generally a winner and a loser.
Ministry of Justice general manager for health, safety and security Melissa Gill said the court security team worked with police, Corrections, the judiciary and Ministry colleagues to reduce risk and enhance the safety those who worked in or visited the country's courts.
However, for security reasons, she would not publicly discuss measures taken to address identified threats to specific people.
Chief District Court Judge Jan-Marie Doogue, also the acting Principal Family Court Judge, also declined to comment about the judges' security situation.
While protests against the Family Court system have occurred in the past outside courthouses, including earlier this year in Whangarei, demonstrations outside judges' homes have been less common.
Some have occurred at times after prominent cases or changes to the system.
The late Jim Bagnall, a leader of protest group Union of Fathers, often gathered outside courthouses and had demonstrated outside lawyers, judges and politicians' homes.
A third review into the Family Court had also been ordered by the Government, Little said.
A review panel and expert advisory group would talk to families who had been through the Family Court process, he said, while he had also asked specifically for a "human rights approach" to look at the views of both parents and the children.
More details of the review were expected to be announced in the coming weeks.
Changes to the Family Court were introduced by the former National Government in March 2014, aimed at empowering families to resolve their matters outside court and without lawyers.
The reforms were also intended to help the Family Court focus on those cases which required immediate legal attention, such as those involving family violence.
Little said the review would evaluate whether the reforms had achieved their objectives.
In last month's Ministry of Justice newsletter, Little also wrote: "Public confidence in the criminal system and family law has been eroded and a managerial approach has failed. We can do better, and we will do better."
Swadling said there were "significant problems" introduced in 2014 when legal aid was removed and lawyers became unable to represent parties for some court processes.
"If protestors wish to be heard they would be best served by ensuring that they make submissions to the review panel rather than targeting particular individuals, especially judges who are unable, by convention, to defend themselves," she said.
The Family Court is the second biggest division of the District Court, with Kiwis making about 60,000 applications a year in the court.
Its jurisdiction covers matters relating to separation, marriage dissolution, spousal maintenance and child support, care and protection, adoption, surrogacy, custody, abduction, domestic violence and disputes about property and estates.
Hundreds of protection orders from violent family members are also considered by the Family Court every month, unless police have made application to the criminal court.