Police probe two deaths after shooting in Whangarei
Author

Section

Publish Date

Sunday, 1 October 2017, 6:40AM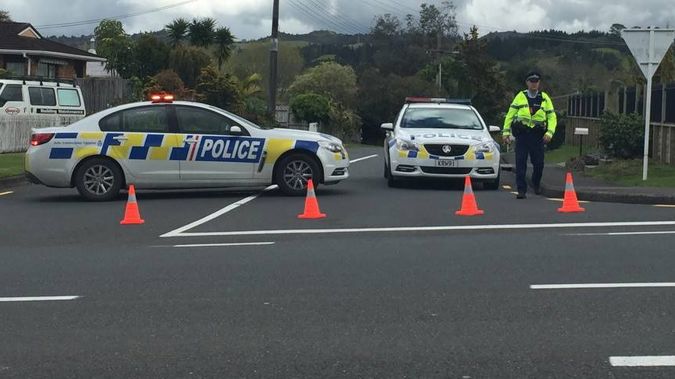 Two men are dead after a shooting in Whangarei.
The incident happened at a property on McMillan Ave in Kamo, at 1.13pm.
Police have confirmed that a man found dead at the property earlier this afternoon was shot.
A second man, who was taken to hospital in critical condition, has since died from a gunshot wound.
The two men were known to each other.
Detective Inspector Dene Begbie said post mortem examinations will be held on both men over the coming days.
Begbie said police were confident that there is no ongoing threat to the public.
"The public will continue to see police activity on McMillian Ave as investigators continue to make inquiries over the coming days," Begbie said.
Tina Peters, who was with family and friends celebrating her son's 2nd birthday at a nearby playcentre this afternoon, said everybody remained inside with the doors locked.
She said a guest who left the party called to say police were telling everyone in the area to stay indoors.
Peters said they weren't worried, but had planned where people could hide in the playcentre if they needed to.
Denby Ward councillor Crichton Christie said he heard about the "shocking" incident in the news but didn't know much about what happened.
He said he imagined people in the area would be a bit nervous.