Police offer rewards, new taskforces to fight aggravated robberies
Author

Publish Date

Fri, 26 May 2017, 5:51am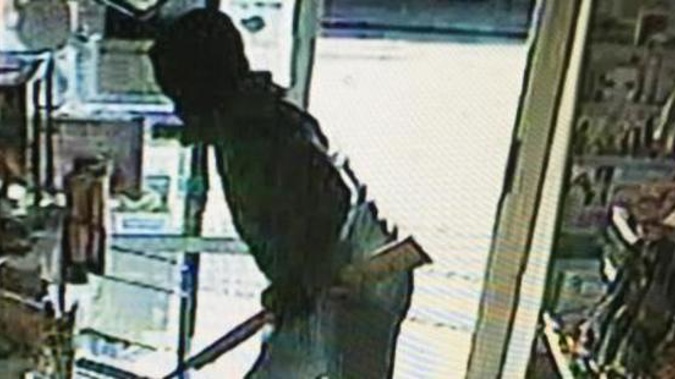 Police offer rewards, new taskforces to fight aggravated robberies
Author

Publish Date

Fri, 26 May 2017, 5:51am
KEY POINTS
Police and Crimestoppers have teamed up on new campaign
Aim is to reduce aggravated robberies
New taskforces will target those who receive and deal stolen goods
Reward offered to those who help police prosecute robbers
'There's nothing good about stolen goods' will run for a month initially
A nationwide campaign is kicking off today targeting people who receive and deal stolen property from aggravated burglaries.
The police campaign - There's nothing good about stolen goods - is in response to the steady stream of aggravated robberies at dairies, service stations and other small retailers.

Police Commissioner Mike Bush revealed to the Herald that alongside new robbery-specific taskforces and throwing more staff onto foot patrols to thwart theives, cash rewards would also be offered.
According to police data, 587 aggravated robberies were reported nationwide in January and February this year, compared with 486 during the same period in 2016.

The campaign launch comes soon after the violent robbery of the Kingsford Superette in Mangere.

On May 16 Vikas Dubey believed he was going to be killed when a group of hooded male, armed with machetes, stormed inside.

He was punched and knocked out, and when he woke there was a knife to his throat.

Four people aged 15, 17, 18 and 20 were arrested and charged after the alleged incident.
A week earlier a Gull service station was robbed near Hastings.
At 1.30am a man armed with a firearm entered the service station and demanded cash and tobacco from the attendant.
He then fled the scene with the help of a female getaway driver.

"Police are deeply concerned about the rise in this violent crime -due to its significant impact on small business owners and their workers and communities," Bush told the Herald.

"Additional police resources have been directed to focus on the increase in aggravated robberies that we have seen recently, with new task forces dedicated to catching offenders, additional staff on patrol and supporting retailers to undertake preventive activities.

"The campaign we're announcing today provides us with another tool to tackle aggravated robberies.
In Auckland a special task force of 20 officers would focus solely on the robberies.

"By targeting those who profit from these crimes by trading in stolen shop and dairy goods such as cigarettes and alcohol, we're aiming to make a serious dent in the opportunity for these crimes to be committed.

Bush said the campaign was part of the police response to the recent spike in the number of violent robberies occurring in some communities across New Zealand, particularly in South Auckland.

As part of the campaign, police will be running a series of targeted ads on social media and on their national and district Facebook pages encouraging people to call Crimestoppers if they have any information on stolen goods from aggravated robberies.

"Crimestoppers is an avenue that police use to enable members of the community to provide information on crimes anonymously, and we encourage anyone who has information which could help us identify offenders to use that option if they are not comfortable contacting their local Police or providing their details to us," Bush said.

"Police will be offering a reward for any information provided to Crimestoppers as part of this stolen goods campaign that leads to a successful prosecution."

To be eligible for a reward, tipsters will need to provide their personal details to Crimestoppers when they call.

The Crimestoppers campaign and associated reward offer will initially run until the end of June.
Aggravated robberies- how you can help
Call 111 in an emergency.

Otherwise contact your local police station - you can find numbers on the police website police.govt.nz.

Alternatively, you can report via Crimestoppers on 0800 555 111.