Teen sentenced for sexual abuse committed 'hundreds of times' over 18 months
Author

Publish Date

Fri, 27 Oct 2023, 6:41PM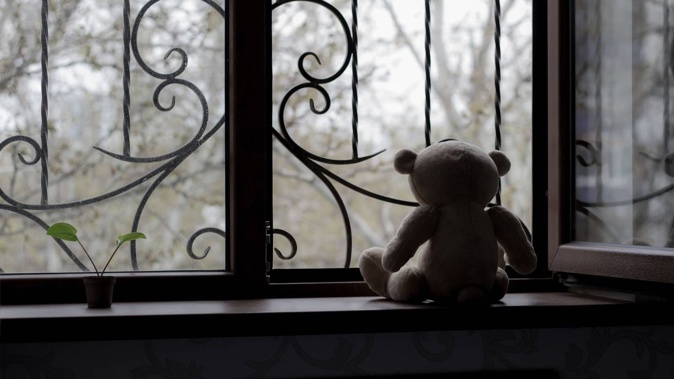 Teen sentenced for sexual abuse committed 'hundreds of times' over 18 months
Author

Publish Date

Fri, 27 Oct 2023, 6:41PM

Warning: This story contains details of sexual assault on a minor that may be distressing
A teenager who sexually abused a young girl "hundreds of times" over almost 18 months has been sent to prison for close to five years.
Brandon Minnaar, 19, was sentenced in the Nelson District Court to four years and nine months in jail on three representative charges of unlawful sexual connection with a young girl, described by a judge as having had "grave and high" consequences.
The offending occurred "three or four times a week" over almost 18 months from the middle of 2018.
Judge Garry Barkle said the victim was very young and was powerless to stop what was happening through her fear that she wouldn't be believed if she spoke up, which was ultimately the case.
"I was only a little child when everything happened," she wrote in her victim impact statement, read on her behalf by a representative of the Sexual Abuse Support and Healing (Sash) support group.
"I was so disgusted when you had done with me and how I cried every single time."
The girl, who was aged 11 when it began and 12 by the time it stopped, said she became skilled at blocking it out and finding any way possible to cope.
She eventually told her parents, and endured further suffering when they did not believe her, the court heard.
Minnaar stood in the dock without movement or expression for the duration of sentencing.
The girl said his repeated sexual abuse of her had stolen her freedom to be a child; her mind re-played it over and over so that she couldn't sleep. She dropped out of school and subsequently made repeated attempts to end her life.
She spoke of the many times she had been in hospital and needing extra support, before being able to tell her story in court.
The offending only stopped once Minnaar got into a relationship in December 2019.
Crown prosecutor Jackson Webber said the offending was initially denied but once the process was underway there was "quick acknowledgement" of what had occurred.
However, a report on the offender's remorse was "not encouraging".
"There was no real appreciation of the harm caused but he could describe the adverse consequences for himself," Webber said.
Judge Barkle noted the psychological harm caused to the victim through the particularly degrading aspects of the offending.
"The significant impact and trauma was evident in the victim impact statement."
Defence lawyer Michael Vesty said the offender accepted he was headed for prison, and from that, he hoped that might bring the victim some peace from the anxiety of perhaps bumping into him on the street or in a shop in town.
Vesty said the offender had taken steps since his arrest to prove he had taken responsibility for the harm caused.
He said the lack of remorse shown could be attributed to his absence of maturity.
Vesty said he questioned what the time in custody would bring other than group therapy with other sex offenders.
"He's a young man and will still be a young man upon release."
He asked the court not to impose a "crushing sentence" so he could be given every chance to rehabilitate.
Judge Barkle appeared to falter as he read the details of the acts committed that led to the three separate charges between August 10, 2018, and December 31, 2019.
At times the victim was left injured and bleeding and in "the worst pain of her life".
"This offending against her occurred three or four times a week over that timeframe which meant the offending happened on hundreds of occasions."
Judge Barkle acknowledged the victim's presence in court and wished her the best on her "very long journey of recovery."
From a starting point of 10 and half years in prison, Judge Barkle arrived at a sentence of just under five years, after allowing credit for the offender's guilty pleas, and his youth.
There was no discount given for the remorse eventually expressed, and no credit was given for the offender's good character.
SEXUAL HARM
Where to get help:
If it's an emergency and you feel that you or someone else is at risk, call 111. If you've ever experienced sexual assault or abuse and need to talk to someone, contact Safe to Talk confidentially, any time 24/7:• Call 0800 044 334• Text 4334• Email [email protected]• For more info or to web chat visit safetotalk.nz Alternatively contact your local police station - click here for a list.
If you have been sexually assaulted, remember it's not your fault.
Tracy Neal is a Nelson-based Open Justice reporter at NZME. She was previously RNZ's regional reporter in Nelson-Marlborough and has covered general news, including court and local government for the Nelson Mail.

Take your Radio, Podcasts and Music with you