Man who killed Auckland teen linked to 2008 liquor store murder
Author

Section

Publish Date

Wednesday, 14 November 2018, 10:54AM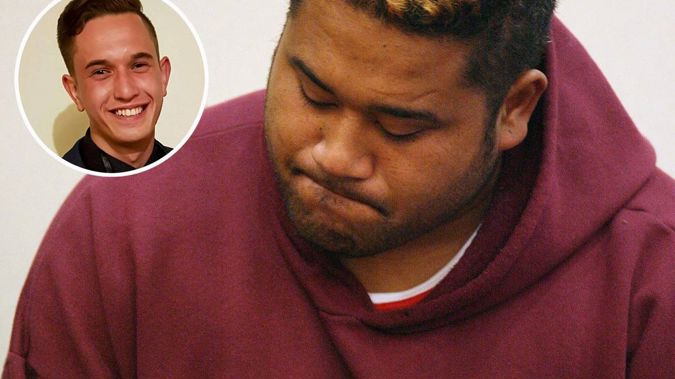 The man who fatally attacked teenager Eli Holtz in Auckland's CBD in January has this morning pleaded guilty to a charge of manslaughter and can now be named.
And the Herald can reveal that the killer was one of the men charged over the murder of South Auckland liquor store owner Navtej Singh in 2008.
Myron Robert Alf Felise, 30, admitted assaulting 18-year-old Eli Francis Holtz at the intersection of Wellesley St and Queen St early on the morning of Saturday 27 January.
Eli, from Northland, was the passenger in a vehicle that had stopped at a red light.
Moments before the assault he had pointed a water gun out of the window and fired a jelly-like liquid pellet at Felise.
It hit the older man, who thought he had been shot.
Felise then approached the car when it stopped, pulled Eli out into the street and punched him repeatedly in the head.
Eli died in hospital the next day, as a result of the injuries inflicted by Felise.
Felise was charged with manslaughter and was due to stand trial in the High Court at Auckland next week.
However he appeared in court today - after sleeping in and arriving at court more than an hour late - and changed his plea to guilty.
Eli Holtz died after being viciously beaten in Auckland's CBD in January. Photograph supplied
Felise has had name suppression since his first appearance in court.
But following his guilty plea Justice Gerard van Bohemen lifted the order, meaning the Herald can now publish Felise's name and dark history.
Around 20 members of Eli's family were in court for this morning's arraignment hearing, where the summary of facts was read.
A video of the fatal incident, captured by CCTV in the CDB, was also provided to the court.
However it will not be screened as Eli's family do not want to see the footage.
Felise will be sentenced on February 28.
He was supported in court by a large number of family.
Felise was 22 when he and six other men were charged with murdering Navtej Singh during a robbery at his Manurewa liquor store on June 7, 2008.
In 2008 Felise was charged alongside his brother Tino Felise, Anitilea Chan Kee, Jason Naseri, Walter McCarthy and Eti Filoa.
He and Naseri followed Chan Kee into the store and stole alcohol and cigarettes while Tino Felise waited in a car outside
Filoa and McCarthy acted as lookouts.
Chan Kee was the gunman, but said he didn't mean to fire the shot that killed Singh.
All of the men were charged with Singh's murder because police said they were party to the killing.
Jason Naseri, left, and Myron Felise at sentencing for their part in the robbery and death of Manurewa liquor store owner, Navtej Singh. NZME photograph
After a trial in the High Court at Auckland only one man was held accountable.
Chan Kee was found guilty of murder.
The other five were found not guilty of murder or manslaughter.
Tino Felise, McCarthy and Filoa were found guilty of aggravated robbery.
The others had earlier pleaded guilty to that charge.
They were sentenced to between six years and four months and two years and six months for their roles in the robbery.
Chan Keen was sentenced to life in prison with a minimum non parole period of 17 years.
He appealed that sentenced, but his bid for less time in prison was rejected.