Murder-accused also facing indecent assault charge
Author

Section

Publish Date

Wednesday, 23 May 2018, 3:34p.m.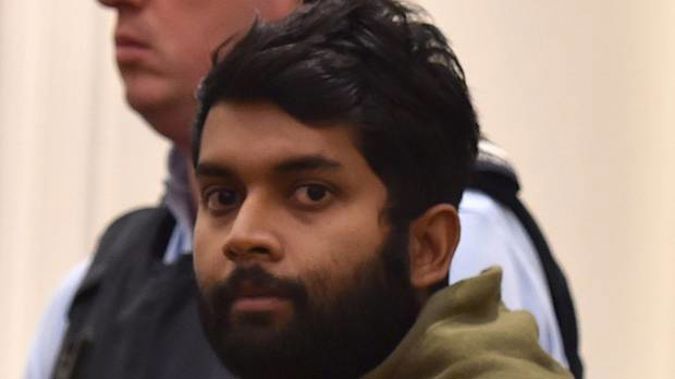 A Dunedin doctor accused of murdering a teenager is also charged with indecent assault, it can now be revealed.
Venod Skantha, 30, was this week named as the man who allegedly killed 16-year-old Amber-Rose Rush, following a failed name-suppression bid before the Court of Appeal.
The teen was found dead in her Corstorphine home on February 2 and Skantha was charged days later.
He appeared before the High Court in Dunedin this afternoon where Justice Gerald Nation lifted suppression of the fact Skantha was facing the sex charge.
The identity of the complainant is suppressed by law.
As well as those charges, the doctor faces four counts of threatening to kill.
The identities of the people named in court documents in relation to those allegations were also suppressed by Justice Nation today.
Skantha lists his place of work on Facebook as "Dunedin Public Hospital'' and, according to the Medical Council database, he graduated from the University of Auckland in 2014.
The website previously said he was registered to practise medicine in the position of "house officer'' at the Southern District Health Board.
His practising certificate was due to lapse in February but a search of his name on the site no longer yields any results.
Amber-Rose's mother Lisa Ann told the Otago Daily Times this week the release of the defendant's name was no consolation for her.
"Nothing makes this any better," she said.
She said the repeated court appearances were an added weight on her grief..
"I can't deal with this on top of the loss of my child. I don't think anyone understands.'' she said.
"We have to sit there quiet and not say anything. All I want to do is stand up and say how amazing she is.''
In the days following Amber-Rose's death, police launched a search of waterways at Blackhead and later confirmed they found "an item of interest''.
They then asked for public sightings of a silver BMW travelling between Dunedin and Balclutha early on February 3.
Skantha is scheduled to appear in court again in July.
His trial is set down for March next year.