Victims' lives destroyed by Thomas Hutt's violent, sexual offending
Author

Publish Date

Sun, 19 Nov 2023, 3:06PM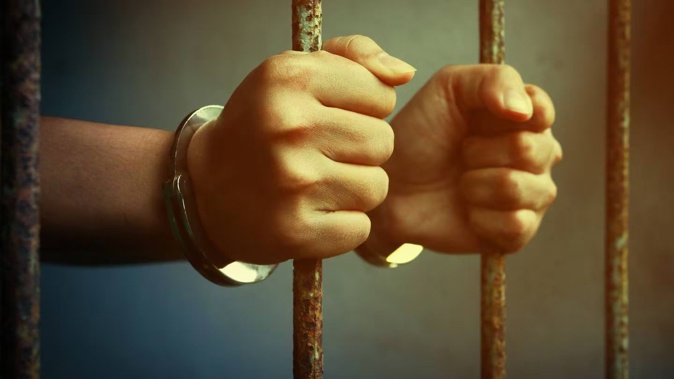 Victims' lives destroyed by Thomas Hutt's violent, sexual offending
Author

Publish Date

Sun, 19 Nov 2023, 3:06PM

WARNING: Contains evidence of a sexual nature against minors which some readers may find upsetting.
A judge has praised the courage of victims for coming forward, to speak not only of how a violent man destroyed their childhoods but also their potential for navigating the lives they hoped to lead.
Thomas Aitchison Hutt, 59, has been jailed for 13 years after he was convicted following a trial in August this year for both sexual and violent offending over a number of years.
Judge Arthur Tompkins said in sentencing Hutt in the Blenheim District Court in October that it must have been particularly difficult for the victims to witness his continued denial of the offending, and as he did so again in the context of the pre-sentence report to "assert that the offending was fabricated".
The process has been ongoing since Hutt's arrest in 2020.
The jury returned guilty verdicts on 23 out of 25 charges in the Crown charge list and found Hutt not guilty on one charge of assault with a weapon and one representative charge of sexual violation by rape.
Guilty verdicts were returned on another representative charge of sexual violation by rape, on 14 representative charges of doing or inducing indecencies with a child under 12 and on two specific charges of indecent assault and inducing an indecent act for a child under 12.
The jury also returned guilty verdicts on two charges of threatening to kill, one charge of injuring with intent to injure, one charge of assault with a weapon, one charge of assault on a child, and one charge of common assault.
Judge Arthur Tompkins has praised the victims of prolonged and life-changing violence for their courage in coming forward.
Hutt was sentenced in late October to 13 years in prison on the lead charge of sexual violation by rape, and a further four years in total, to be served concurrently, on the balance of the remaining charges.
The term of imprisonment was in line with what the Crown sought overall, which didn't find any mitigating features.
Defence lawyer Tony Bamford did not seek any deductions for mitigating factors, except for Hutt's personal circumstances including his age and in particular a spectrum of health issues identified in the pre-sentence report.
An aural (ear) tumour suffered in his youth continued to impact his overall daily life, and Hutt had regularly been ill with infections after he was incarcerated following the verdict.
Judge Tompkins said reports before the court indicated the extent to which Hutt's self-imposed isolation, living aboard an "increasingly squalid boat" moored in the Marlborough Sounds, had aggravated those health issues.
It was possible he'd now receive better healthcare in prison, which was why he did not consider any discount for personal circumstances was appropriate.
Crown prosecutor Mark O' Donoghue highlighted the planning and premeditation involved in the lead charge, in that Hutt groomed his young victim and then took steps to engineer circumstances when the rape could occur.
Judge Tompkins said Hutt used violence to maintain isolation, control, dominance and interference with the victims' lives.
He said the harm to the victim of the offending that led to the lead charge had been immense, from the scale of offending that included repeated rapes over a three-year period, to the "enormous breach of trust involved".
"In my view, stepping back and looking at the totality of the offending, that term of imprisonment is both proportionate and the least restrictive outcome given the extraordinarily abusive and destructive offending by the defendant," Judge Tompkins said.
He said four victim impact statements, two of which were read in court, eloquently described the devastating effect across every area of the victims' lives from the sexual and violent abuse they had suffered.
They described what amounted to the destruction of their childhoods, the destruction of their potential, the hugely detrimental effect the offending has had on their relationships as they grew into adulthood and overall, the way in which the offending has laid waste to their individual lives.
A spokesperson for the victims told NZME they were satisfied justice had been served, even though they might never fully heal.
"I feel like there's hope for a way forward - I can't fully imagine what it's been like for the victims and it's really hard to think about what happened.
"It's something that can't be forgotten but with the right support I know they will push through this."
SEXUAL HARM
Where to get help:
If it's an emergency and you feel that you or someone else is at risk, call 111.
If you've ever experienced sexual assault or abuse and need to talk to someone, contact Safe to Talk confidentially, any time 24/7:
• Call 0800 044 334
• Text 4334
• Email [email protected]
• For more info or to web chat visit safetotalk.nz
Alternatively contact your local police station - click here for a list.
If you have been sexually assaulted, remember it's not your fault.
Tracy Neal is a Nelson-based Open Justice reporter at NZME. She was previously RNZ's regional reporter in Nelson-Marlborough and has covered general news, including court and local government for the Nelson Mail.

Take your Radio, Podcasts and Music with you