Murderer escapes toughest sentence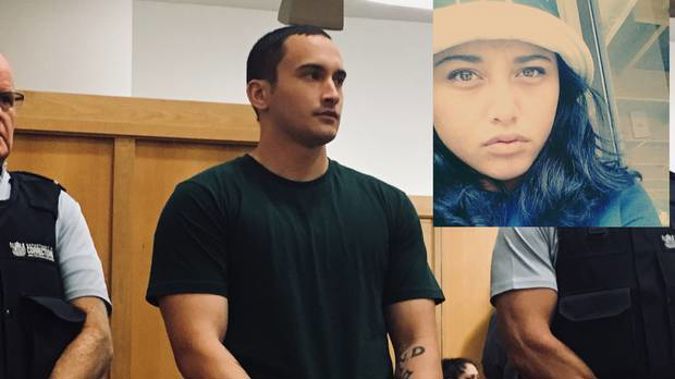 Murderer escapes toughest sentence
A man who brutally attacked his partner before leaving her to die on their garage floor has avoided life imprisonment without parole despite being issued his third strike.
Dylyn Mitchell Davis, 26, was sentenced at the Hamilton High Court today to a minimum of 20 years in jail for the murder of Aroha Kerehoma.
Davis bashed and choked his 28-year-old girlfriend at their Dominion Rd home in Hamilton on February 3 before leaving her for more than 12 hours while he bragged about how she had the assault coming to an acquaintance.
Justice Paul Davison ruled life sentence without parole was manifestly unjust taking into account a number of factors including comparable cases where the cruelty, callousnes and brutality was higher and his young age.
Defence lawyer Thomas Sutcliffe said the murder was not the worst murder imaginable and an appropriate sentence would be 11 years. He argued life imprisonment without parole was manifestally injust.
But Crown prosecutor QC Ross Douch said the offence was high level because of the callousness, cruelty and brutality involved in the attack. Davis repreatedly bashed Kerehoma on the head and face and then left her to die. He said Davis should be sentenced to life imprisonment without parole.
On the afternoon before her death Davis and Kerehoma had been drinking and playing music in their garage.
She began texting her ex-partner later in the evening saying she did not feel safe and that Davis had been hitting her.
She sent her last text message at 11.58pm on February 3 before Davis took the phone from her and began his assault. He then changed his clothes and left her to die in the garage.
He went to an associate's house and told her how he had bashed Kerehoma and that she "had it coming". He then told another associate he had killed her and that he had "choked the bitch".
He returned home more than 12 hours later and called an ambulance. When medics arrived, they said it appeared she had been dead for hours.
A post-mortem examination found no weapons were used in the attack and that Kerehoma's horrific head injuries, which caused her death were consistent with the use of fists. The shocking injuries included bashed nasal bone, fractures in the base of her skull and extensive bruises to her face.
Davis initially denied the murder, but later pleaded guilty.
Davis' first strike was for wounding with intent to injure in 2014 and his second strike was for aggravated robbery in 2015.