Man 'possessed by the devil' in rampage across Chch a 'significant risk' to the public
Author

Publish Date

Tue, 9 Aug 2016, 4:51pm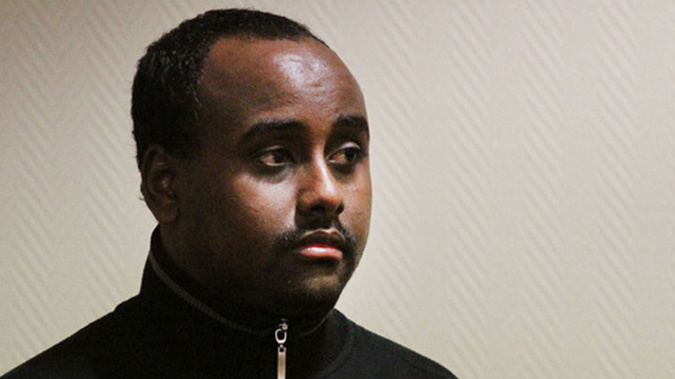 Man 'possessed by the devil' in rampage across Chch a 'significant risk' to the public
Author

Publish Date

Tue, 9 Aug 2016, 4:51pm
A Somalian refugee who was "possessed by the devil" during a frenzied knife-wielding rampage across Christchurch four years ago, remains a "significant risk" to the public. 

The Parole Board said the refugee requires more psychological treatment and rehabilitation before he can be released from prison.

Zakariye Mohamed Hussein, 31, was jailed for more than six years with a minimum non-parole period of three years, three months for the March 2012 crime spree described by a judge as "serious, unprovoked, gratuitous and random acts".

Pie delivery driver Marteine Robin, who was kidnapped and stabbed by Hussein, earlier told a Parole Board hearing that the incident had had "a significant impact" on her life.

Hussein appeared before a Parole Board panel for a second time last month.

A comprehensive report outlining Hussein's condition, treatment, and progress, and delved into his social and psychiatric history, confirmed "significant issues of risk remain for Mr Hussein until such time as further treatment and rehabilitation have occurred".

"Until such time as such work has been undertaken, and a report is provided to the board, there remains an undue risk to the safety of public and the community such that the board must decline Mr Hussein's release on parole," the Parole Board's decision says.

It also noted Hussein's "reluctance to engage" in violence-related treatment was holding back any rehabilitation.

The board was told that his rehabilitation might be assisted by more regular appearances before them. Hussein is scheduled to start work with a psychologist.

Hussein is next due to be seen by the Parole Board in February next year.

The March 15, 2012 shooting drama started about 7am when he was disturbed in the grounds of Redwood School by caretaker Noel Batstone.

Hussein chased Mr Batstone and a teacher who barricaded themselves inside a classroom and phoned police.

He then hijacked 36-year-old mum-of-one Marteine Robin's pie delivery van and ordered her to drive off.

She told him to "get the f*** out" of her delivery truck, but he responded by forcing her at knifepoint to drive him across Christchurch, and then stabbing her in the shoulder.

"I feared the worst, I thought I was going to die," she told the Herald later that day.

Ms Robin eventually managed to escape when Hussein was momentarily distracted at a traffic jam almost one hour later.

But the drama only escalated when Hussein, who arrived in New Zealand aged 18, left the truck near the busy intersection of Hoon Hay and Halswell roads and then almost fatally stabbed a city council worker, who has name suppression.

City construction worker Jade Lynn, 22, saw the attacker rampaging between vehicles and approached him with a crowbar, striking him in the neck, and herding him away from other members of the public.

Eyewitnesses described Mr Lynn as a "hero" who prevented Hussein from attacking other bystanders.

Hussein was only stopped when pepper sprayed, tasered and then shot twice by a female police officer in his shoulder and wrist.