Man found guilty over armed raid on Christchurch tinnie house
Author

Section

Publish Date

Friday, 25 May 2018, 5:20p.m.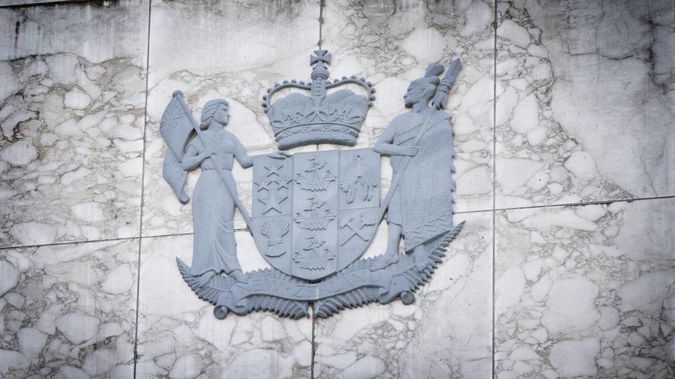 A jury has taken less than an hour to conclude that Rory Manuel was the "man in blue" who blasted a man at point-blank range during an armed robbery of a Christchurch tinnie house.
Rory Edward Manuel, 35, denied being one of two men who allegedly bust into a house in the northwest suburb of Bryndwr in the early hours of December 29, 2016 and at gunpoint robbed three people of drugs, cash, booze, jewellery, laptops and cellphones, before fleeing in a stolen car.
The issue of identification and whether the Crown could prove Manuel was one of the armed invaders was central to the trial at Christchurch District Court.
This afternoon, after the jury unanimously found Manuel, of Shirley, guilty on a charge of aggravated robbery with a firearm causing grievous bodily harm, Judge Jane Farish told them of his criminal history for the first time.
With previous drugs, weapons, and violence convictions, Manuel was "not someone who is a stranger to violence", the judge said.
She thanked the jury for their service, noting that they had probably been "exposed to a side of Canterbury life that you probably didn't even know existed".
It was a case about the "violent theft" of drugs, money, and other property, Crown prosecutor Sean Mallett told the jury of seven men and five women.
Rory Manuel was found guilty of an armed raid on a Christchurch tinnie house that ended in a man being shot. (Photo / Supplied)
Two men and a woman were home at the Morley St flat when the raid happened, the court heard.
They had just smoked some meth, Mallett told the jury, and were watching a movie when at about 2am or 3am there was a knock at the door.
One man yelled out to ask who was there. A voice responded, "Chris."
When the other male tenant went to open the door, it was either kicked or shoved open and a gun was pointed in his face, the court heard.
Two men, described of being of Maori or Pacific Island descent, one dressed in blue, one in red, told the men to lie face down on the floor.
The woman was told to face the wall, the court heard, and a blanket was put over her head.
She was allegedly told she'd be shot if she didn't stop screaming.
The two intruders asked where money, drugs, and other valuables were before searching and "looting" property, Mallett said. They found a suitcase in a bedroom and allegedly began loading it up with laptops, cellphones, jewellery and other property, including bottles of Belvedere Vodka.
The two men were patted down, and had car keys, watches and wallets taken, the court heard, before the raiders started moving furniture around the room.
One of the occupants was told to stand up and walk to the toilet. It was then that the gun went off and the victim was shot at close range in the neck and shoulder.
The two intruders immediately fled in one of the alleged drug dealer's 1998 purple Honda Accord, which was later found burnt out and abandoned.
The victim of the shooting underwent surgery but at the time was expected to make a full recovery.
Later that morning, the woman inside the house identified Manuel as the man dressed in blue who was holding the gun.
A police scene exam of his home found a fingerprint on a Vodafone box that had been delivered to the Morley St house two months earlier. It matched with a left thumb print of Manuel, the Crown claimed. Two bottles of Belvedere Vodka bottles were also found at his house, the court heard.
Data recovered from Manuel's cellphone allegedly showed he sent a text at 2.12am that showed he was in the vicinity of a Bryndwr cellphone tower near Morley St.
When Manuel was spoken to by police, he denied any involvement, saying he didn't know who lived at Morley St and he had never been there.
The second alleged intruder has never been identified.
Defence counsel Tim Fournier said the only issue for the jury was whether the Crown could prove beyond reasonable doubt Manuel was "the man in blue".
Judge Farish gave Manuel a first-strike warning and remanded him in custody to be sentenced on July 25.