Kiwi extradited to Australia charged over global child sex offending network
Author

Publish Date

Thu, 23 Feb 2017, 2:03pm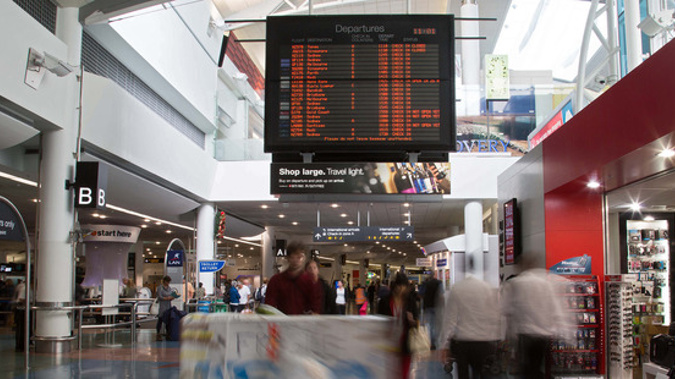 Kiwi extradited to Australia charged over global child sex offending network
Author

Publish Date

Thu, 23 Feb 2017, 2:03pm
A New Zealand man will today be extradited to Australia to face charges relating to the sexual abuse of a child and his alleged involvement in a global child sex offender network.
The 42-year-old was identified by Task Force Argos - a highly specialised branch of the Queensland Police responsible for investigating on-line child exploitation and abuse.
In October 2011 New Zealand authorities alerted the taskforce to the online activities of two men who had allegedly been posting explicit child exploitation content on a device belonging to the 42-year-old.
That alert sparked a major inquiry dubbed Operation Juliet Conduit.
"The protracted operation involved a complex investigation by officers from Taskforce Argos and international police," a Queensland police spokesperson said today.
"A significant part of the investigation focused on the two Australian men who had claimed to have adopted a baby from a Russian surrogate mother.
"The investigation uncovered the two men had procured the child for the intent of sexual exploitation and had facilitated the abuse of the child as part of an international network of child sex offenders."
Those two men aged 46 and 39 were arrested and charged during a trip to the United States in February 2012.
Both were convicted of conspiracy to sexually exploit a child and the sexual exploitation of a child.
The 46-year-old was sentenced to 40 years in a US prison and the 39-year-old was put away for 30 years.
"During the examination of devices belonging to the men, chat logs, images and video were obtained by investigators identifying the 42-year-old New Zealand man had engaged in the sexual abuse of the child and taken hundreds of indecent images, Queensland police said.
The Kiwi man was arrested by New Zealand police in August 2016 and will today be extradited to Brisbane to face nine charges of indecent treatment of a child under 12.
He will appear in the Brisbane Magistrates Court tomorrow.
"This arrest closes the final chapter on a protracted and difficult investigation that has resulted in the arrest of members of a child sex offender network that spanned the globe. It is testimony to the dedication and commitment of Queensland Police child protection investigators," said Detective Inspector Jon Rouse of Taskforce Argos.