Kamal Reddy double murder accused: Why the Crown say he's guilty
Author

Publish Date

Thu, 12 May 2016, 12:46PM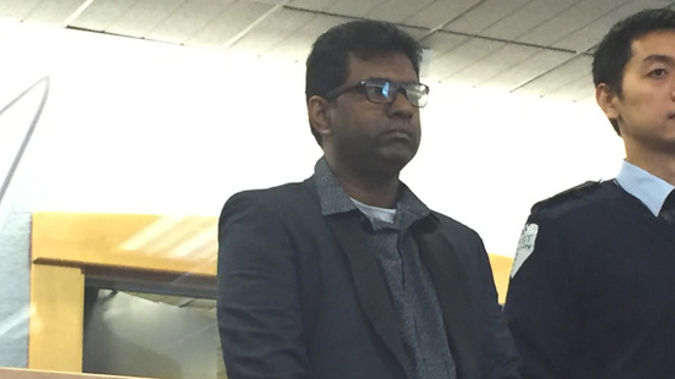 Kamal Reddy double murder accused: Why the Crown say he's guilty
Author

Publish Date

Thu, 12 May 2016, 12:46PM
5 REASONS THE CROWN SAY KAMAL REDDY IS GUILTY
1. Bal Naidu's evidence – He said he was sure Reddy told him he had killed his girlfriend and her daughter. He told them they were in the boot of his car and Mr Naidu took him to the spot where the bodies were eventually found.
2. Covered his tracks – He disposed of Ms Yusuf and Jojo's belongings in recycling bins and skips around Auckland. Reddy hired a storage container in East Tamaki to put anything left over until he could get rid of it. He told Ms Yusuf's mother various stories about the victim: that she had married a European man or a taxi driver and that she had moved to Nuie or Australia.
3. Confession – He told the truth to undercover officers. He confessed in "clear and compelling detail". He told them things he could not have known about the state of the bodies unless he was the killer. He never once told anyone that the killer was someone else and never mentioned James, who during trial he claimed was the responsible for the murders.
4. Treatment of Pakeeza – He had been violent and threatening towards her and she complained to her mother six weeks before the alleged murders. Ms Yusuf's ex-husband said he saw her with a black eye and he was later attacked by Reddy who was wielding a machete. The defendant was also charged with threatening to kill Ms Yusuf but he allegedly killed her before the case was dealt with by the court. He told undercover police he would punch the victim and have "domestic fights".
5. The money – Reddy told police he had access to Ms Yusuf's account, which was being used after her alleged murder. Large cash sums were withdrawn from ATMs during 2007 and bank records showed Reddy's transactions on his own account halved during that period.
Had it not been for an undercover police operation a man accused of killing his partner and her daughter would have got away with murder, the Crown says.
Kamal Gyanendra Reddy, 42, is on trial before the High Court at Auckland accused of murdering Pakeeza Yusuf, 30, and her three-year-old daughter Juwairiyah "Jojo" Kalim.
The pair were found buried under the Takapuna overbridge in October 2014 but the Crown says Reddy strangled the adult victim then smothered her child with a pillow at the end of 2006 or early 2007.
Prosecutor Natalie Walker, in her closing address, told the jury they could be sure that was how he had killed them because he unwittingly made the detailed confession to undercover police.
The covert operation began in April 2014 and it was six months before Reddy sat down in a Wellington apartment and made the admissions.
"He lied to police and Pakeeza's family. He pretended successfully he knew nothing. Mr Reddy might've thought he had gotten away with murder. But for two comprehensive police investigations . . . he would have," Ms Walker said.
"Instead, in mid-October 2014, he unwittingly led undercover police officers to the muddy grave."
After being pressed for further details, Reddy took police to the exact spot on the North Shore where he had allegedly buried the victims.
The area had been suggested to him after a frantic late-night discussion with his uncle Bal Naidu and a fruitless trip to the Bombay hills to find a grave site, Ms Walker said.
"Reluctant and afraid", Mr Naidu showed him the area where he had been involved in construction at the time.
"24 hours later, he dug the muddy grave and put the bodies into it," Ms Walker said.
The Crown says Reddy waited outside Ms Yusuf's Howick property late one December night in 2006 and waited until the inhabitants were asleep before going inside.
He found an electric iron and approached his then partner from behind as she lay in bed.
"He wrapped [the cord] around her neck once and tightened it until she stopped breathing," Ms Walker said. "There was likely to be minimal struggle, no noise and no blood."
The Crown allege Reddy killed the woman out of anger that she had made a scene in front of his family, jealously that she may have been seeing someone else and resentment that he had paid a deposit for the Howick flat and was being shunned by Ms Yusuf.
He killed Jojo because she would have inevitably outed him as the killer, Ms Walker said.
"No one but Mr Reddy is responsible for the murders of Pakeeza Yusuf and Juwairiyah Kalim," she said.
"He was violent and abusive towards [Ms Yusuf] before she died. He confessed to his uncle in 2006. He covered his tracks and hid evidence. He used her bank account after she died. He lied to her mother and police about when he last saw her. He had motive and opportunity to commit these crimes. And Kamal Reddy unburdened himself of these dark secrets to undercover officers in 2014."
While in the witness box, Reddy claimed the real killer was a part-Indian man called James who had enlisted his help to find a burial site.
Ms Walker said that "story" was being aired for the first time in court and he had never mentioned James to anyone in the past.
"It makes no sense," she said.
Defence lawyer Jonathan Krebs will close the defence case this afternoon before Justice Raynor Asher sums up for the jury.