Judge allowed man who beat wife with hammer to walk free
Author

Section

Publish Date

Monday, 3 October 2016, 5:26a.m.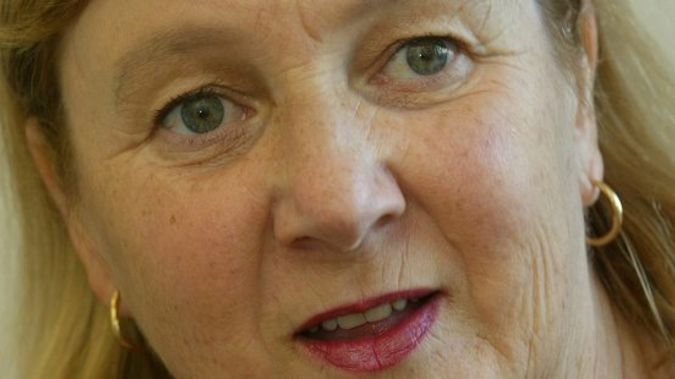 An Auckland man who beat his wife with a hammer because she complained they weren't holding hands while watching a movie together was allowed to walk free from court.
LISTEN: Judge's decision 'strange', law expert says
Judge Philippa Cunningham ruled the consequences of convictions for Yasir Mohib, who pleaded guilty to three violence charges, were out of proportion to the gravity of the offending and discharged him without conviction.
She placed particular importance on the possibility the 31-year-old, who has three New Zealand-born children, might be deported to Pakistan despite the legal principle that a sentencing judge should not usurp the role of Immigration authorities.
But her decision was later overturned by the High Court and labelled "plainly wrong" - the third time Judge Cunningham has granted a discharge without conviction and been successfully appealed.
In his judgment on Mohib, Justice Edwin Wylie said the district court judge failed to correctly identify the seriousness of the attack.
He had doubts about Mohib's insight into the offending and said the victim's retraction of her initial statement to police was a "rather disturbing factor in the domestic violence context".
"The assault was vicious and premeditated. Mr Mohib has denied full responsibility and he has sought to shift the blame to the victim and her family," said Justice Wylie.
"In my view, the Judge failed to fully appreciate the gravity of the offending and she placed excessive weight on the immigration consequences."
The High Court judge earlier ruled Judge Cunningham made an error in the law by usurping the function of immigration authorities.
"This was not a case where convictions would necessarily lead to deportation...Parliament has entrusted the immigration authorities with the obligation to consider whether persons convicted of offending ought to be allowed to remain in New Zealand.
"Finally, the [Solicitor-General] argued that the Judge's decision to discharge without conviction was plainly wrong," said Justice Wylie.
"For the reasons I have set out, I agree."
He convicted Mohib and sent the matter back to the Auckland District Court for sentencing.
It's the third time Judge Cunningham has been over-ruled after granting a discharge without conviction.
In 2011, a well-known comedian who pleaded guilty to performing an indecent act on his daughter was allowed to walk free because he stopped drinking, paid a high price in terms of his career - and "makes people laugh''.
This was overturned by the High Court and he was later convicted and sentenced to eight months' home detention.
Then in 2014, Judge Cunningham did not convict the son of the Maori King on charges of burglary, theft and drink driving after it was argued the teenager needed to be "whiter than the dove" to succeed to the throne.
Korotangi Te Hokinga Mai Douglas Paki was later convicted of drink driving after an appeal to the High Court which identified four errors in law.
"I am not satisfied from the affidavit evidence that a conviction for drink driving will prevent him from forever succeeding if he is otherwise considered a suitable candidate for the role," said Justice Woolford in reversing Judge Cunningham's decision.
Dr Bill Hodge, an expert in criminal law at the University of Auckland, said a decision maker like a judge feels the "sting" of being reversed on appeal by a higher court.
"It is tempting to say that a judge should be especially careful in an area of the law where he or she has been subject to appellate criticism, or the remarks of a higher court judge who finds the decision in question to be defective in some significant legal essence," said Dr Hodge.
However, he pointed out that while Judge Cunningham had been successfully appealed on the same legal issue three times, the facts of each case were totally different.
"In each case, I guess, the learned judge saw that - for totally different reasons - the consequences of a conviction would be out of all proportion to the gravity of the offence," said Dr Hodge.
"The good thing is that judges are held to account by the appellate process."
Judge Cunningham declined to comment on constitutional grounds.
"Judgments speak for themselves and must stand without further clarification or explanation," a Ministry of Justice spokeswoman said in a statement.
"The appeal process is the constitutional and legislative check in terms of testing the robustness of judicial process."
An advocate for family violence victims, Shine executive director Jane Drumm, said Justice Wylie's judgment was "extremely important" to reinforce the consequences of violent behaviour.
"We have a shocking record of violence and a line in the sand had to be drawn."
She made a comparison between the Mohib case and Losi Filipo, the teenage rugby player who assaulted four people but was discharged without conviction because of the potential impact on his career.
"People who choose violence need to know, without doubt, there will be negative consequences," said Ms Drumm.
"We have to have no excuses for violence. And when it comes to consequences, we need to have no excuses...'my job, immigration problems, our children'...these are just more excuses."
The Solicitor-General has granted leave for the police to appeal the Filipo ruling.
A spokeswoman said the Crown Law Office did not keep record of the number of appeals for discharge without conviction cases.