Jiaxin 'Max' Tu found guilty of murdering teen Shane Paul Hawe-Wilson
Author

Publish Date

Thu, 16 Jun 2016, 5:59PM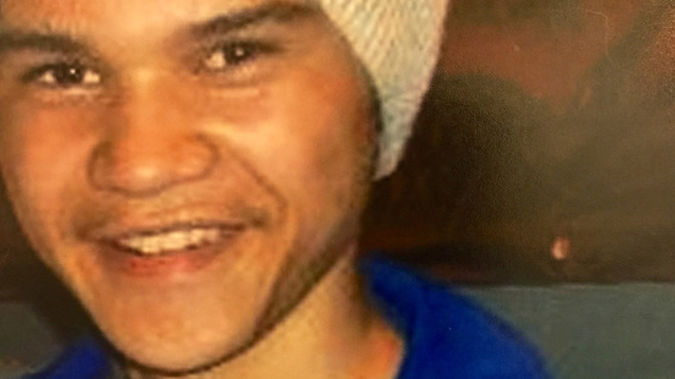 Jiaxin 'Max' Tu found guilty of murdering teen Shane Paul Hawe-Wilson
Author

Publish Date

Thu, 16 Jun 2016, 5:59PM
A man who beat a love rival to death with a hammer and later snuck into the blood-soaked bed to try and seduce the victim's partner, has been found guilty of murder.
Jiaxin "Max" Tu, 36, has been on trial before the High Court at Auckland for the last two and a half weeks accused of the murder 19-year-old Shane Paul Hawe-Wilson on July 1, 2015.
Today the jury rejected his defence of insanity and found him guilty majority verdict, after more than a day's deliberation
Crown prosecutor Kirsten Lummis said the killing was sparked by "jealousy and a long-standing obsession" Tu had for the victim's partner Crystal Hawe.
Despite being cousins, Ms Hawe and Mr Hawe-Wilson had started a relationship in June when the teenager moved up from Whanganui.
But in the background was Tu's "unhealthy interest" in Ms Hawe, which stretched back to 2011 when she was 12 years old and they lived next door to each other in Panmure.
The defendant's obsession was so strong that at one stage he even tried to turn his friend into a hitman in a bid to get rid of Ms Hawe's previous boyfriend.
The man, whose name is suppressed, told the court that Tu offered him $50,000 to kill the teenager.
He said the defendant instructed him to sneak into the then boyfriend's Onehunga home "like a ninja", slit his throat, put his body in the boot of his car and bring it to him.
Tu allegedly said he would then dispose of the body and give the prospective hitman the cash.
"I thought he was joking... I wasn't having a bar of it," he said.
Tu's lawyer Paul Tomlinson said there was no dispute his client had wielded the hammer and smashed Mr Hawe-Wilson's skull.
"But what the defence does say to you is that at the time he caused that death, he was so mentally impaired... he was incapable of knowing what he did was morally wrong," he said.
The would-be hitman described Tu as "nutty".
His Facebook profile name was "Jesus Initiated" and the man said he asked people for money on the social media site while claiming to be the son of God.
But the jury rejected the notion that Tu did not know right from wrong when he killed Mr Hawe-Wilson.
A pathologist's investigation found pieces of the teenager's skull were embedded in his brain.
"He didn't stand a chance. His death was so sudden he did not wake; in fact he barely moved," Ms Lummis said.
Ms Hawe slept through the entire incident and Tu allegedly returned the hammer to the cupboard where he found it before re-entering the bedroom about five hours later and climbing into bed between the dead body and the sleeping woman.
She woke with him allegedly trying to pull down her jeans and chased him out of the room while yelling for Mr Hawe-Wilson to help.
It was only when she returned to the bed and she saw the blood that she knew something was wrong.
Tu will face a mandatory period of life-imprisonment with a minimum non-parole period of at least 10 years when he is sentenced next month, unless Justice Christian Whata rules that is manifestly unjust.