Police failures in teacher probe before girl's suicide
Author

Section

Publish Date

Tuesday, 11 December 2018, 11:19AM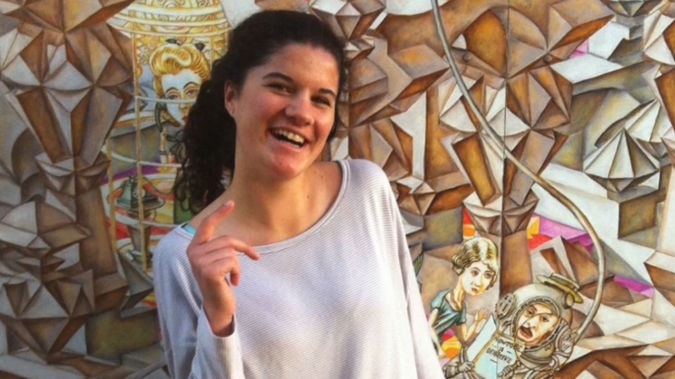 A former senior detective has come in for criticism over the handling of a police investigation into a teacher's relationship with a 13-year-old who later took her life.
An Independent Police Conduct Authority investigation found the investigation by police into former teacher Sam Back's relationship with student Reiha McLelland was "flawed".
The IPCA found evidence was not properly assessed and that there was a conflict of interest with the detective in charge of child protection issues also chairman of the board of trustees of the school where the teacher worked.
The police investigation into the intense, secretive contact between Reiha McLelland, 13, and her former teacher Sam Back, was investigated by the IPCA after a complaint by her parents.
Reiha McLelland died in August 2014 from self-inflicted injuries. She was 13.
Her death followed the painful withdrawal from an intense six-month relationship with her former teacher Sam Back, who taught her at Gisborne Intermediate.
After a complaint to police, it was found the pair had exchanged more than 4000 text messages in three months.
But no further investigation was done to access more text messages, or to gain access to Back's computer.
Former detective sergeant Theo Ackroyd was head of the child protection team, which carried out the investigation - and also chairman of the Gisborne Intermediate board of trustees.
Gisborne Intermediate censured Back but allowed him to continue teaching. The school's obligatory notification to the Education Council, which hears cases of teacher misconduct, came about the same time as a formal complaint from the McLellands.
The council investigated and both Back and Mepham were found guilty of serious misconduct. He was struck off as a teacher while she was censured but allowed to continue teaching.
As school chairman, Ackroyd wrote to the Education Council asking Back be given suppression. In the letter, written nine months after police decided not to lay charges,
Ackroyd said naming Back could impact on any future charges which would be laid. He offered his police email address as a means of contact.
The lawyer for the McLelland family, Moira Macnab, said the IPCA report showed "serious deficiencies" with the police handling of the case.
"It finds that the investigation was not properly supervised and that the investigation was inadequate."
Macnab said the report showed police had not made all inquiries which should have been made, that there were lapses in recording of information and that there was a conflict of interest.
She said submissions by Ackroyd to the Education Council had been shown to be misleading and contrary to police policy.
Macnab said the IPCA report showed a lack of clarity as to how police were handling the complaint about Back's contact with Reiha, which was concerning given the thousands of text messages exchanged between the two.
She said "any normal person" would view the "repugnant" text messages and realise there was a serious child protection issue at stake.
Macnab said the investigation should have sought access to Back's computer and delved deeper into finding who placed calls to Reiha's mobile phone in the lead up to her death.
Evidence had shown there were calls to her phone with caller identification withheld.
"There will always be questions over what she had been told (in those calls). This is especially the case since Reiha had written that she would take her life to protect Mr Back."
Reiha's story
• The Big Read: The final year and awful death of Reiha McLelland
• Reiha McLelland's parents: Let our daughter's suicide save others
• Inquiry into death of Gisborne schoolgirl Reiha McLelland exposes flaw in law
• Teacher not fired by school over inappropriate relationship with 13-year-old
‌Timeline: From Back to the end
2013
February: Reiha goes into Sam Back's Year 8 class at Gisborne Intermediate.
September: Back and Reiha begin communicating outside of school.
October: Reriha stays the night at the house Back shares with partner Angie Mepham - the first of many times she stayed over.
2014
April: Concerns about Reiha's well-being lead to text messaging with Back being discovered. Police are called.
June: Police inquiry finished - no charges.
July: On the last day of the month, Reiha inflicted unsurvivable injuries on herself.
August: Life support is removed from Reiha.
2016
June: Police complete a secret review of its handling of the investigation into Back.
September: Inquest into Reiha's death begins.
December: With intermitent hearings, the inquest finishes.
2017
June: Coroner Carla na Nagara issues her ruling. She does not find Reiha's death was Back's fault but says his relationship with Reiha was the "primary stressor to Reiha in the last three months of her life".
2018
December: The IPCA releases a report, critical of police on a number of counts.
WHERE TO GET HELP:
If you are worried about your or someone else's mental health, the best place to get help is your GP or local mental health provider. However, if you or someone else is in danger or endangering others, call police immediately on 111.
OR IF YOU NEED TO TALK TO SOMEONE ELSE: