Corrections stop temporary release of prisoners
Author

Publish Date

Tue, 11 Nov 2014, 5:12am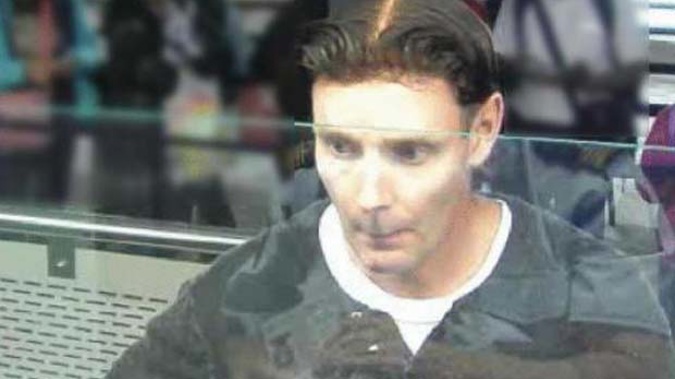 Corrections stop temporary release of prisoners
Author

Publish Date

Tue, 11 Nov 2014, 5:12am
UPDATED 6.00PM: Corrections is stopping the temporary release of prisoners for at least the next fortnight.
It comes as authorities try and track down Phillip Smith who fled the country for Brazil after being let out on temporary release from Springhill Prison last Thursday.
Corrections chief executive Ray Smith says only in exceptional circumstances will temporary releases will allowed during this period, and then only on approval by one of four Regional Commissioners - who are the most senior operational officers.
He says Corrections will be carrying out a comprehensive review in the next few weeks and look at where it needs to tighten its policies.
Officer on his way to Brazil in hunt for Phillip Smith
The Washington-based New Zealand police liaison officer is now travelling to Brazil following the escape of Phillip Smith.
The police investigation is now focussed on Brazil, which they say is the last known destination of the killer who transited through Santiago in Chile after fleeing New Zealand on Thursday.
Assistant Commissioner Mike Bush says the police liaison officer will act as a direct point of contact on the ground and liaise with local law enforcement authorities.
Police are also liaising with Brazilian authorities through Interpol and working with relevant staff from MFAT.
An arrest warrant has been issued for Smith, whose passport has now been recalled by Internal Affairs, trapping him in Brazil.
Mike Bush says 10 senior detectives are working on tracking him down from Auckland, while Interpol and Brazilian police are also involved.
He says the police liaison officer in Washington is making his way to Rio de Janeiro.
"Our police liaison officer detective superintendent Pannet has spoken personally to an assistant commissioner with the Brazil federal police, who is going to give every resource possible to assist us."
Phillip Smith contacts Auckland lawyer while on the run
Phillip Smith has made contact with a New Zealand lawyer.
Auckland human rights lawyer Tony Ellis has confirmed Smith has contacted him.
He won't say how or when he was contacted - but is seeking further instruction.
Mr Ellis acted for Smith during an appeal at the Supreme Court in 2010.
The convicted murderer and child molester fled the country on Thursday after being let out on temporary release.
Smith is now in Rio de Janeiro in Brazil.
Tony Ellis says Phillip Smith has arranged it so that, if police do get in touch, there's nothing useful he can tell them.

"They're welcome to contact me if they wish, but unfortunately you seem to know more about what he's doing than I do."
Smith has been in contact via email with Dr Ellis, who says he's under strict instruction not to reveal his client's whereabouts, but he has forwarded him contacts of some extradition lawyers.
Dr Ellis says Phillip Smith has a message for his victims.
"He has given a message. He has said that he's got nothing that would be dangerous to them. He just wishes them well and they should get on with their lives without any fear from him."
Passport recalled
Phillip Smith's passport has been recalled.
Internal Affairs Minister Peter Dunne has announced the Department of Internal Affairs has recalled the passport - which was issued in Smith's birth name of Phillip Traynor.
Cash revelation
Phillip Smith fled the country with thousands of dollars in cash.
Customs has confirmed the murderer and sex offender declared $10,215 in New Zealand currency on a Border Cash Report when he departed from Auckland on Thursday, en route to Chile.
Passengers carrying more than $10,000 are required to fill in the form.
Police speaking to witnesses
Police are speaking to two people who picked Phillip Smith up from Springhill Prison last Thursday.
The murderer and child molester is now in Brazil, and Internal Affairs cancelled his passport this afternoon.
Police say the Washington based police liaison officer is now travelling to Brazil to act as a direct point of contact on the ground.
Assistant Commissioner Malcolm Burgess says police are also speaking to a number of witnesses who Smith may have interacted with before fleeing the country.
He says it's too early to speculate about charges in relation to anyone who may have assisted Smith.
More questions for officials over escape
Locate, arrest, extradite.
That's the intention of Brazilian authorities when it comes to convicted murderer and paedophile Phillip Smith.
It emerged this morning that Smith, who flew to Chile while on temporary release from prison, had transited to Brazil.
He's believed to have ended up in Rio de Janeiro.
In a statement, the Brazil Embassy in Wellington says extradition is still possible even in the absence of a treaty.
It says they're making the necessary contact with New Zealand Police at the moment.
Santiago-based journalist Gideon Long was at a briefing with Chilean authorities early this morning.
"They said that Interpol in Santiago only received notification that Phillip Smith might be in Chile today, Sunday morning, Chilean time," Long says.
Chilean authorities are now working with their Brazilian counterparts to work out Smith's precise movements.
It took Corrections two days to realise Smith was missing from his temporary release last week, by which time he'd already left New Zealand.
Chilean authorities say the killer used his birth name - Philip Traynor - to get a passport and a flight to Rio de Janeiro is the last that's been recorded on that passport.
NBR reports he boarded a flight from Chile to Sao Paulo in Brazil, before catching the connection to Rio de Janeiro.
Brazilian authorities have yet to confirm the flight details.
Phillip Smith skipped the country on Thursday, only hours after being let out of prison on temporary release.
Govt accused of failing to fix passport system flaws 
The Government is being accused of failing to fix flaws in the country's passport system.
It comes as Corrections has been left red-faced after convicted sex offender and murderer Phillip Smith managed to obtain a passport and flee the country while on a temporary release from prison.
New Zealand First MP Mahesh Bindra says the gaps in the system and the use of an alias to get a passport were identified two years ago in a ministerial report on a sex offender being employed as a teacher.
He says the same report recommended government agencies work together to inform and alert each other - something Mr Bindra says clearly isn't happening
Smith 'beyond rehabilitation'
Phillip Smith's father says his son should never have been let out of jail and he doesn't think he can be rehabilitated.
John Traynor says his son has a mental problem.
"All indications are that the feedback I've been getting that he's beyond rehabilitation
John Traynor says he'd like to see his son back behind bars for the term of his natural life.
PM in hot water over Smith comment 
The Prime Minister is being taken task for appearing to make light of the Phillip Smith scandal.
John Key joked at the APEC Summit in China, that he'd warn the Chilean President not to invite the fugitive killer around for lunch.
Labour's Foreign Affairs spokesman David Shearer is critical of Mr Key's response.
"It was a shocking comment.
"I don't think Mr Key quite appreciates how serious this guy Smith is, the danger he could cause, and the danger he could cause to other countries."
John Key's flippancy over the escape to Chile of a man described as a menace to society may come back to haunt him.
LISTEN: John Key's 'joke' about Phillip Smith 
Warnings against knee-jerk reaction
Justice reform advocates are warning against a knee-jerk tightening of the rules, after a convicted murderer skipped the country.
Some are pushing for more GPS monitoring to stop any copycats.
But Rethinking Crime and Punishment spokesperson Kim Workman says what's actually needed are the right relationships and support networks.
He says unnecessary GPS monitoring would be a negative step.
Minister's promise
A promise from the Corrections Minister that changes will be made.
Sam Lotu-Iiga says he's shocked by the series of events, and believes something will have to change.
He says they're trialling GPS tracking, and will look at it as part of the review and the changing processes within Corrections.
Sam Lotu-Iiga admits he has no idea if Smith will ever be returned to our shores.
The Government could cancel Phillip John Smith's passport, to try and trap him in Brazil.
Internal Affairs Minister Peter Dunne is looking at what options might help the international effort to catch the convicted murderer.
"Taking advice on the steps available to me at the moment and we'll make an announcement shortly about those."
Mr Dunne says Smith's passport, under his birth name, was renewed last year but no red flags were raised due to mistakes nearly 20 years ago, when he was first arrested.
"The various agencies weren't talking to each other, the law enforcement agencies hadn't passed on that Philip John Smith was also know as Philip John Traynor and I think that that's at the core of the problem."