Amber-Lee's disappearance: 'Most likely scenario is foul play'
Author

Publish Date

Thu, 26 Oct 2017, 7:11AM
Amber-Lee's disappearance: 'Most likely scenario is foul play'
Author

Publish Date

Thu, 26 Oct 2017, 7:11AM
Amber-Lee Cruickshank went missing 25 years ago - and her mother is overwhelmed by the focus on the case which she hopes will finally bring the answers she has been seeking for so long.
Amber-Lee was last seen at Kingston on October 17, 1992.
She was with her mother, Nicola Cruickshank, stepfather James Gill and baby brother Danny when she vanished.
Since then there has been no clues or evidence to indicate what happened to the 2-and-a-half-year-old.
Yesterday the Herald launched Chasing Ghosts, a podcast series aiming to bring a new focus to one of our most mysterious missing person cases.
In part two of today's six-part podcast series, we investigate the possible scenarios behind Amber-Lee's disapperance, with the most likely being foul play.
The Herald has been investigating the cold case in a bid to generate some answers for the toddler's family.
Nicola Cruickshank was overwhelmed by the response to her daughter's story.
"I think it is great people are sharing the story as they are all from different walks of life," she said.
"And like it has been said before - you never know who could be out there that may hold the answers we are looking for.
"Even if it's just where she is."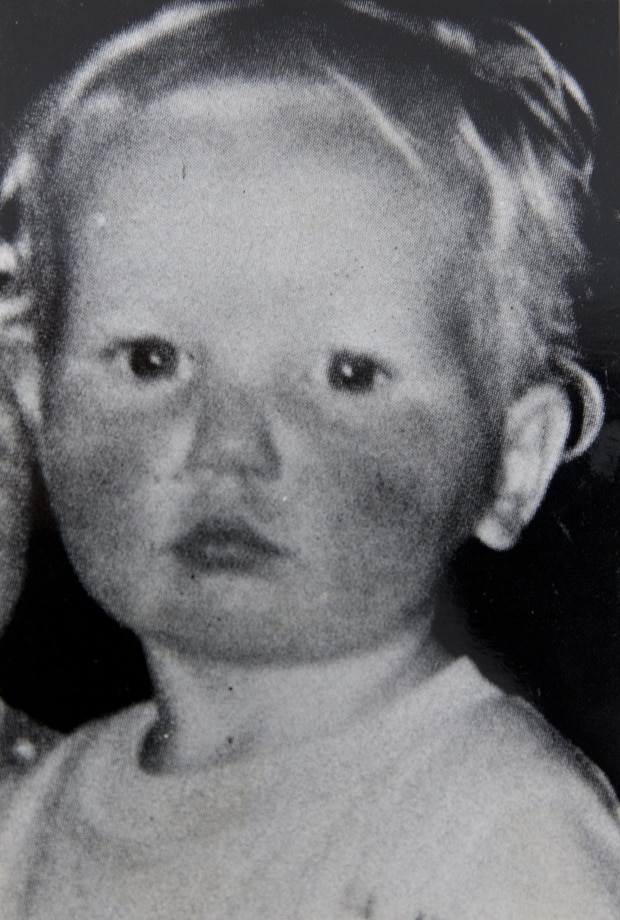 The podcast has reached the number one spot on iTunes and had been downloaded by thousands through nzherald.co.nz and iHeart radio. The podcast is complemented by a feature and short documentary.
LISTEN TO THE PODCAST HERE:
• iTunes
Nicola Cruickshank is thankful people are taking the time to listen and learn about her daughter.
She hopes that finally, after 25 years, someone with crucial information will come forward.
"That is a huge number of people reached already so surely something has to come out of this," she said.
Detective Sergeant John Kean, who worked with the Herald on the podcast, is the officer in charge of Amber-Lee's case.
"We would just love to go to Nicky and give her the answers that she deserves," he said.
"We certainly can't discount the fact that someone who was already at Kingston on the 17th of October 1992 holds the key to the disappearance of Amber-Lee Cruickshank.
"There must be someone out there that knows, there has to be someone that knows."
You can listen to the six-part series by clicking on the embedded audio files below. Alternatively you can listen on newstalkzb.co.nz, iHeartRadio or download the episodes via iTunes.
Chasing Ghosts is the Herald's first serialised podcast.
Help bring Amber-Lee home
If you know what happened to Amber-Lee, or have information you have never shared with police that could help the investigation - please come forward.
Contact Detective Sergeant John Kean at the Invercargill police on 021 191 5321 or email [email protected]
To pass on information anonymously, contact Crimestoppers on 0800 555 111 or fill out their online form here.
This service is completely confidential and you do not have to reveal your identity. Police have no way of tracing who passes on tips to Crimestoppers.
You can also email [email protected]
Chasing Ghosts - A New Zealand Herald podcast
Listen to "Episode One - 17/10/92" on Spreaker.
Listen to "Episode Two: Not In That Lake" on Spreaker.
Listen to "Episode Three: Little Girl Lost" on Spreaker.
Listen to "Episode Four: Sensing Nothing" on Spreaker.
Listen to "Episode Five: Persons Of Interest" on Spreaker.
Listen to "Episode Six: Bring Her Home" on Spreaker.