Girl accuses prominent NZer of 'feeling me in places I don't like to be felt'
Author

Publish Date

Tue, 5 Apr 2016, 11:09AM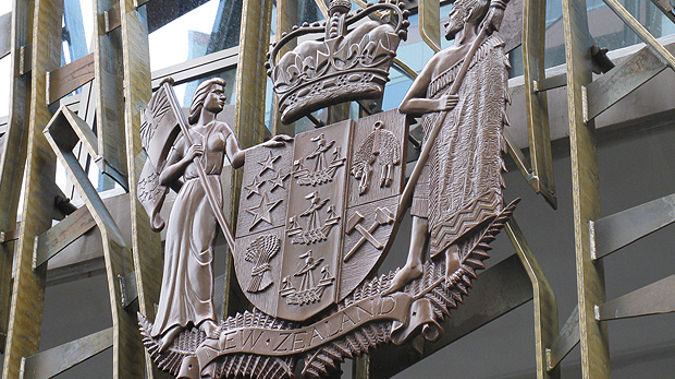 Girl accuses prominent NZer of 'feeling me in places I don't like to be felt'
Author

Publish Date

Tue, 5 Apr 2016, 11:09AM
A girl who has accused a prominent New Zealander of repeatedly molesting her said the episodes left her feeling "really uncomfortable".
Extensive suppression orders covering the case mean the man cannot be identified, nor can the complainants, their ages or the location of the alleged offending.
The defendant is on trial before the High Court in Whangarei facing 12 charges of doing an indecent act against two girls - four counts relate to a child while eight relate to a "young person".
SEE ALSO: Indecent acts by prominent NZer were "brief, opportunistic and sneaky"
The charges, which include allegations of touching the complainants on the breast, buttocks, groin and thigh, are punishable by up to 10 years' imprisonment.
The younger of the two complainants gave a video interview with police in 2014, which was played for the jury this morning.
The teen said she was there to talk about the defendant "feeling me in places I don't like to be felt".
She described several examples where the man allegedly groped her under the pretense of a massage.
"I asked for a back massage and then he started rubbing down by my bum and I felt like scared because I didn't ask him to rub down there," she said.
On another occasion, she said the man put his hands under her clothes, near her genitalia.
"I was wearing shorts and he rubbed . . . up and down my thigh and I felt really uncomfortable."
The girl said she had removed herself from one situation by pretending to need to toilet.
"I just felt really scared of what else could happen," she said.
The teen did not want to "make a big drama out of it" at the time, she told police.
Yesterday, the court heard the allegations arose when she told her father about the conduct.
Crown prosecutor Alysha McClintock yesterday opened the Crown case, telling the jury: "the touching was sneaky, it was brief, but it was undoubtedly sexual".
"What started as a seemingly innocent form of touching became something else, something sexual; something our law calls an indecent act."
But defence lawyer Arthur Fairley said his client staunchly denied any wrongdoing.
"Whatever facts [the Crown] want to advance . . . it is totally denied," he said.
Ms McClintock accepted the jury would likely have heard of the defendant but urged them to focus on the evidence.
"That's the only focus in this case," she said.
The trial, before Justice Geoffrey Venning and a jury of six men and five women, is due to conclude next week.