Figures show the rise in gang violence is spilling onto Auckland streets
Author

Publish Date

Tue, 30 Nov 2021, 5:05AM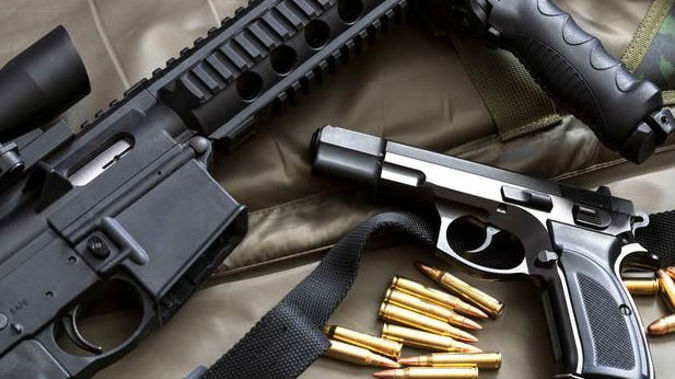 Figures show the rise in gang violence is spilling onto Auckland streets
Author

Publish Date

Tue, 30 Nov 2021, 5:05AM
The rise in gang violence is spilling onto Auckland streets. 
Figures released to NewstalkZB show that between March and June 2019, there were 287 Police call outs across the region, where a firearm is, or likely to be, involved. 
This year there were 314 for the same period, a 10 percent increase. 
There was also a 34 percent increase between 2020 and 2021, but Police put that particular spike down to the nationwide lockdown last year. 
Inspector Alison Brand from the Tamaki Makaurau Deployment Centre said they're finding more firearms are being presented or used. 
She said it's due to a couple of things. 
"One of those is the increase in people coming back from Australia after being deported, which is contributing to the increased gang tensions" she said. 
A spate of shootings has spilled onto the streets of West and South Auckland in the past three months, as the city remains under tight Covid-19 restrictions. 
New Lynn man Robert James Hart was shot and killed in broad daylight, one death in a string of firearms incidents in the suburb and surrounding areas. 
On Wednesday, a man was hospitalised after a violent altercation allegedly involving a handgun in Glen Eden, understood to be between Head Hunter and Comancheros gang members. 
Inspector Alison Brand said the firearms incidents Police are responding to represent a small pocket of the community. 
"They are all generally linked in some way to a gang and they're in that environment where tensions are rising for areas to trade their illegal businesses" she said. 
Auckland Councillor for the Manukau Ward Alf Filipaina said shootings are often mentioned when he talks to people in the community. 
"When I do my shopping in Mangere, that's what they're saying, they're talking about the rise in the use of firearms." 
"Some people are scared and I don't blame them." 
Alf said it's going to take a collective effort to get guns off the streets, or things could get even worse. 
"We need to be working with agencies, Government and Police to get these firearms out of our communities. We have to be working together" he said. 
But, it's not just the general public who feel unsafe. 
Police Association President Chris Cahill said officers feel they're at risk now more than ever. 
"Our officers constantly talk about having to wear their ballistic body armour because they don't feel safe, rather than putting it on for a specific event". 
"We've got innocent houses being shot up with innocent families in them, and that's happening across Auckland which is pretty scary" he said. 
Chris Cahill said if we are going to fix this issue, it's got to be a two-pronged approach 
"We've got to stop the guns from getting in the hands of criminals and the best way to do that is to institute a gun register and make sure firearms owners take better responsibility" 
"We also need to crack down hard on the gangs and Police are doing that through Operation Tauwhiro, where they're mounting investigations into gang members and seizing record numbers of firearms from them." he said. 
Inspector Alison Brand said Operation Tauwhiro is solely focused on the disruption and prevention of firearm related violence by gangs and organised crime groups. 
"We've made a large number of arrests across some high-profile events in Auckland, such as the Mongols and Head Hunter gangs in the earlier part of the year" she said. 

Nationwide, 916 firearms-related offences have been recorded between January and October 1 this year.