Police find child sexual abuse images on laptop of gang's 'go-to-guy'
Author

Publish Date

Mon, 20 Nov 2023, 9:15PM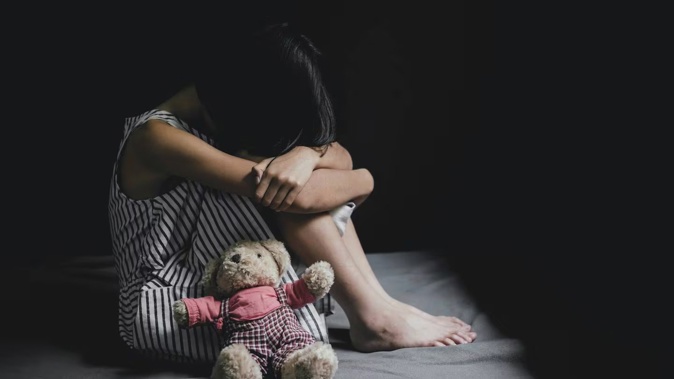 Police find child sexual abuse images on laptop of gang's 'go-to-guy'
Author

Publish Date

Mon, 20 Nov 2023, 9:15PM

WARNING: This story details child sexual abuse images and may be upsetting.
A father who became a "go-to" guy for gangs dealing guns lost his family, home and building business after police raided his house.
But detectives weren't expecting to also find a cache of child sexual abuse images on Toby William Sandbrook's laptop, with victims as young as 2.
Sandbrook, 43, had a good upbringing and had gone on to get married, have a young family, and become a self-employed builder in Cambridge.
But it all came crashing down after the police raid of his home on suspicion of firearms offences.
Illegally possessed firearms would be found but also an encrypted laptop which police would later discover held 115 objectionable images of young girls aged between 2 and 14.
Sandbrook has already served home detention for the firearm offending, but he defended the representative charge of possessing objectionable publications to trial in August, claiming he was "framed".
However, Judge Robert Spear found him guilty.
There are five categories for objectionable material, category five being the worst.
Sandbrook had 19 category four publications that showed sexual conduct between adults and young girls, 29 in category three showing sexual activity between two young girls, five in category two and 62 images of young girls posing in a sexual way.
At trial, Sandbrook said he didn't know the images were there and blamed criminal associates for framing him.
He was back before Judge Spear for sentencing and to try to have his name permanently suppressed in the Hamilton District Court last week.
Sandbrook's counsel Melissa James said "things became unstuck" for her client in 2020 and 2021 and the offending matched that time.
He had since distanced himself from his criminal associates and undergone alcohol and drug counselling while serving his home detention sentence.
Despite his offending, he still had the support of his estranged wife, while his family, including his parents and new partner, were in court to support him.
James said Sandbrook was not a common name and publishing it "would negatively impact the Sandbrook family name".
Judge Spear rejected the defence, labelling it a "desperate attempt to avoid being identified with a prurient interest of pornography involving young girls".
While it was serious, it could have been more serious with "extreme" category five images and that saved him from a prison term, Judge Spear said.
"At the time you were involved and had been involved for some time with various criminal elements including gangs and it would seem that you were something of a go-to person for firearm dealings.
"At the time you were apprehended, you were a relatively successful builder... married with two young children, but it's abundantly clear to me that you had lost your way.
"You came from a good home... yet you had this fascination with the criminal underworld that brought you to this sorry position.
"It ended up with you losing your home, losing your family and losing your business."
This sort of offending drove the demand for child exploitative material for people like Sandbrook, he said.
The judge accepted that after the "destruction" of Sandbrook's life in Cambridge, he moved to Te Kūiti and was beginning to rebuild his life again.
Given Sandbrook had served his earlier home detention sentence successfully, Judge Spear agreed to keep him out of prison.
But the judge declined name suppression, stating any organisation or employer should be entitled to know "who they are dealing with".
"While [your father] considers that would amount to extreme hardship on his part, I think it would be more... extreme embarrassment.
"I would not consider the difficulties that publication causes your father reaches the high point of extreme hardship."
Judge Spear said of more concern to him was that Sandbrook "developed a particular interest in child pornography and it's very important as I see it, as we move on from this sentencing hearing that those who deal with you, whether it's because of the position that you are seeking, or organisations that you become involved in, that they are entitled to know who they are dealing with".
"There should be no opportunity for restriction about any inquiries made about you.
"Unfortunately intense embarrassment and shame by members of the family invariably comes with a person who commits criminal offences and is found guilty of it."
Judge Spear sentenced Sandbrook to eight months' home detention but declined to put him on the Child Sex Offender register.
SEXUAL HARM
Where to get help:
If it's an emergency and you feel that you or someone else is at risk, call 111.
If you've ever experienced sexual assault or abuse and need to talk to someone, contact Safe to Talk confidentially, any time 24/7:
• Call 0800 044 334
• Text 4334
• Email [email protected]
• For more info or to web chat visit safetotalk.nz
Alternatively contact your local police station - click here for a list.
If you have been sexually assaulted, remember it's not your fault.
Belinda Feek is an Open Justice reporter based in Waikato. She has worked at NZME for eight years and been a journalist for 19.

Take your Radio, Podcasts and Music with you