Double murder accused attacked victim's ex-husband with machete
Author

Publish Date

Wed, 27 Apr 2016, 3:07PM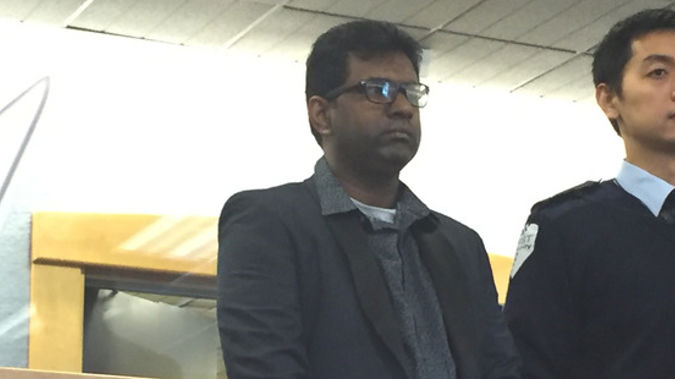 Double murder accused attacked victim's ex-husband with machete
Author

Publish Date

Wed, 27 Apr 2016, 3:07PM
A man accused of killing his former partner and her daughter attacked the victim's ex-husband with a machete in a drunken rage, a court has heard.
The victim told her ex-husband she was scared for her life and asked him to come over before the assault occurred.
Kamal Gyanendra Reddy, 42, is on trial before the High Court at Auckland charged with the murder of Pakeeza Yusuf and her three-year-old daughter Juwairiyah "Jojo" Kalim.
It's alleged he killed them in late 2006 or early 2007 – their remains were found buried under the Takapuna overbridge in October 2014. 
Before Ms Yusuf met the defendant she had been in an arranged marriage with Mohammed Faizal, who gave evidence this afternoon.
On November 11, 2006, the victim phoned her ex-husband.
"She said: 'he's been threatening and I'm scared for my life'," Mr Faizal said.
Ms Yusuf texted him the Otara address where she and her daughter were staying with Reddy and the 39-year-old headed over.
"When I got there he was drunk and had a machete – it was quite long – and swung at me but he missed," Mr Faizal said.
"He missed me by about an inch. If I wasn't fast enough he would've taken my head off."
Defence lawyer Jonathan Krebs suggested the witness was "considerably exaggerating" the severity of the incident but he denied doing so.
On January 22, 2007, Reddy was sentenced before Manukau District Court for assault with a weapon.
Mr Faizal said he attended the hearing and expected to see his ex-partner there.
According to the Crown's charges, Ms Yusuf and Jojo were killed and buried by Reddy at least two weeks earlier.
Mr Faizal had married the victim in 2000, they had a daughter together in 2003, but by 2006 the pair split.
She formed a relationship with Reddy but within a year he allegedly murdered both her and Jojo.
Ms Yusuf's mother Mubarak Rojina Banu broke down in court today when shown a photo of her daughter.
She told the court the last time she had spoken to her daughter, around the end of 2006, she was clearly unhappy.
"She was always ringing me up," she said. "Whenever she used to phone, she seemed upset."
Ms Yusuf allegedly complained about Reddy's excessive alcohol consumption.
"He's hitting me, drinking alcohol, I don't know why he's hitting me," the victim told her, according to her mother.
After trying to get in touch with her daughter throughout 2007, the concerned mother moved from Fiji to New Zealand to try and track her down.
She eventually contacted police about Ms Yusuf's disappearance in 2013 and police later launched an undercover operation targeting Reddy that last six months.
He eventually made admissions about killing the pair and burying their bodies but Mr Krebs said it was a false confession made while his client was "immense pressure".
The trial continues.