Devon Bond, NZ wrestler, admits to rape and kidnapping from 22 years ago
Author

Publish Date

Mon, 2 May 2016, 4:22pm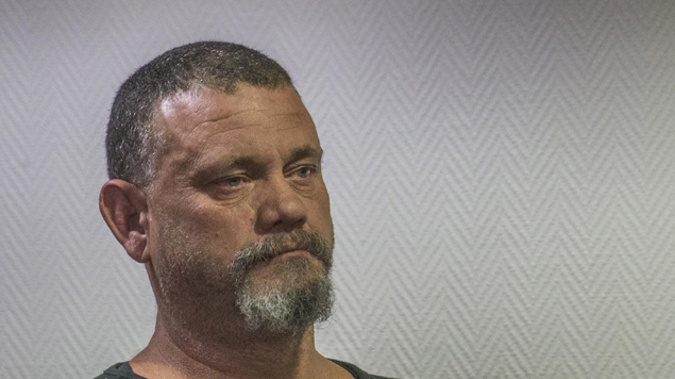 Devon Bond, NZ wrestler, admits to rape and kidnapping from 22 years ago
Author

Publish Date

Mon, 2 May 2016, 4:22pm
A former national wrestler has admitted a brutal 22-year-old rape and kidnapping after police stumbled on a cold case DNA match.

Devon Charles Bond pleaded guilty at the High Court in Christchurch today.

The 49-year-old was arrested last year after police struck a hit on a DNA match which linked him to a home invasion and sexual violation of a woman on May 9, 1994 in the Christchurch suburb of Burwood.

A trial was due to begin in Christchurch today.

However, Bond this morning entered guilty pleas to six charges, including two charges of sexual violation and rape, abduction, aggravated burglary and assault with a weapon.

He was remanded in custody to be sentenced on July 28.

Crown prosecutor Claire Bouchier told the court how Bond targeted the woman when she was home alone.

He turned the mains power off in the garage before going inside wearing a mask or balaclava.

Bond, the court heard, held a knife to the terrified then 42-year-old's neck and tied her hands behind her back.

He put a pillowcase over her head before sexually violating and raping her.

The Crown asked Justice David Gendall to call for a report considering a sentence of preventive detention after Bond's shocking history.

In May 1995, Bond attacked a 37-year-old woman jogger running alone on the Ashley River bank at Waikuku in North Canterbury.

The mother-of-three Waikuku woman was bashed and bundled into his car.

She managed to escape once, but was caught, beaten again, and put back in the car.

Eventually, the woman managed to open the boot from the inside, and rolled on to the road from the moving vehicle.

A woman went to a nearby house to summon help.

It took police two weeks to track Bond - then a 28-year-old bricklayer - down.

Bond, a top wrestler who represented New Zealand at world championships and Commonwealth wrestling championships in Canada, was jailed for nine years at Christchurch District Court in July 1995.

The court heard that Bond had kidnapped her with intent to rape her.

It was an attack that involved "prolonged terror"and considerable violence, the court heard.

Later that year, the sentence was reduced to seven years, six months by the Court of Appeal.

Local walkers later returned to the Waikuku path where the attack occurred as a symbolic "reclamation" of the area.

Bond's victims have permanent name suppression.

The woman subjected to the attack to which Bond admitted today refused to comment when approached by the Herald today.

A police officer close to the case said the incident had been "horrific" for her and asked that media respected her privacy.

Police today refused to say why it took them so long to track Bond through DNA, preferring to wait until after he is sentenced to comment.