Crip killer's prison yard attack: The face of violence
Author

Publish Date

Thu, 28 Jun 2018, 2:10pm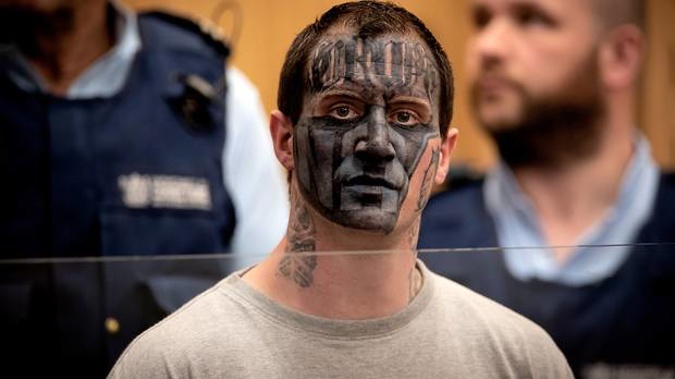 Crip killer's prison yard attack: The face of violence
Author

Publish Date

Thu, 28 Jun 2018, 2:10pm
Five Neighbourhood Crips gangsters, including a convicted killer, will spend more time behind bars after a vicious prison yard attack.
Adam Robert Gempton, 29, is serving a life sentence with a non-parole term of 10 years after stabbing Timothy Constable to death in a brawl outside a Christchurch home in 2009.
He has found "brotherhood" in prison with the Neighbourhood Crips (NHC) gang, Christchurch District Court heard today.
In a brutal 25-second attack on January 16 this year, captured on security cameras at Christchurch Men's Prison, Gempton and fellow gang member Resham Toa Blake-Faatafa sidled up to their victim in the exercise yard.
They started attacking him when three other Crips - Joseph Regan Andy Epiha, Charles John Tawha and Riapo Piripi Tipene - jumped in with a flurry of punches.
The victim was kneed as he fell to the ground and prison guards rushed in.
It started after the victim, who refused medical treatment and declined to lay a complaint, allegedly breached the Crips' rules, Judge David Saunders said today.
A fortnight later, Gempton stabbed another inmate in the Adam's apple with a shank comprised of a bent nail embedded in some melted plastic. His defence counsel Kerry Cook said Gempton's NHC affiliations were behind both assaults.
Today, Gempton, Tawha, Tipene and Blake-Faatafa appeared from custody in shackles, offering gang signs to supporters in the public gallery.
Epiha appeared via audio visual link from Otago Corrections Facility where he had been transferred.
Judge David Saunders told them that violence is not to be encouraged, either in or out of prison.
"Violence simply breeds violence. You will all know that from where you are today," the judge said.
Tipene, who is in prison for bashing a Christchurch bus driver, and Blake-Faatafa, jailed for a vicious meth-hazed stomping of a Christchurch pensioner, were both given an extra 16 months on their sentences.
Tawha, also sentenced for a breach of release conditions receiving a $30,000 stolen Lexus, had an additional 26 months added. Epiha, a 30-year-old with a history of violence, got an extra 14 months.
Serving a life sentence, Gempton got an extra two years, six months which may affect future Parole Board applications.
Judge Saunders suggested he takes a look at a carving inside the Christchurch prison's parole room, which was created by a former "lifer" inmate.
After eight years of misconducts behind bars, the long-serving prisoner and talented artist realised he needed to change his views on life and so carved the inspirational sculpture.
The judge urged Gempton to take a look at the carving when he gets the chance, as it shows that people can turn their lives around. The former lifer is now "making a good living for himself on the outside".
The prisoners threw gang signs and shouted to supporters as they were being led back into custody.