Court hears of 'significant blind spots' in road death
Author

Publish Date

Tue, 14 Jun 2016, 7:40pm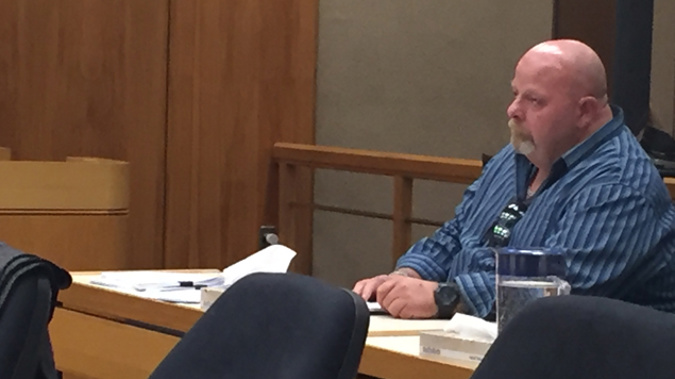 Court hears of 'significant blind spots' in road death
Author

Publish Date

Tue, 14 Jun 2016, 7:40pm
A Christchurch truck driver who hit and killed a tourist cyclist was driving a large truck and trailer unit with "significant blind spots", a court heard today.

Taiwanese visitor Ming Chih Hsieh, 33, died in a collision with a truck and trailer unit being driven by David Peter Connell at the intersection of Carmen and Waterloo roads in the Christchurch suburb of Hornby on September 29, 2014.

Connell, 51, is standing trial at Christchurch District Court before Judge Gary MacAskill on a charge of careless driving causing death.

Crown prosecutor Claire Boshier said Connell, of Spreydon, was travelling south on Carmen Rd when he stopped at the Waterloo Rd intersection, indicating a left turn.

On his inside was Mr Hsieh, who witnesses would later report that Connell said he never saw.

As the lights turned green, Connell turned left and run him over.

Mr Hsieh died at the scene.

A witness driving a vehicle directly behind Connell's truck said in a statement how she saw what she thought was a "bag of rubbish being tossed around under the truck".

She then realised it was a person and later told the police she felt the truck driver "would not have had a chance to see the cyclist".

Her front-seat passenger told how he could see the truck was going to hit the cyclist and "tried to yell out but it was too late".

"He got hit by most of the wheels I think," the witness said.

Police claim to have later found "significant blind spots" on the truck.

Ms Boshier said that while Connell made mirror checks before making his left turn, his turning manoeuvre fell below the standards of a reasonable and prudent motorist who was driving a vehicle with significant blind spots.

Defence counsel Kerry Cook said the key issue for the judge to decide was one of carelessness.

The judge-alone trial has heard from several civilian witnesses this afternoon, and will later hear from commercial crash investigators, NZTA vehicle safety officers, and a police serious crash investigator.

Judge MacAskill will also be shown images from a NZTA traffic camera situated at the intersection and which takes still images every four seconds.
Experienced NZTA vehicle inspector Paul Keating compiled an independent report on the crash.

He found a grimy and dirty left-side cab window and that the trailers' left side indicators were not working.

Mr Keating said the faults "may have been contributing factors" to the crash. 
The trial continues.