Council spending thousands to clean up tagging
Author

Section

Publish Date

Friday, 20 January 2017, 5:41AM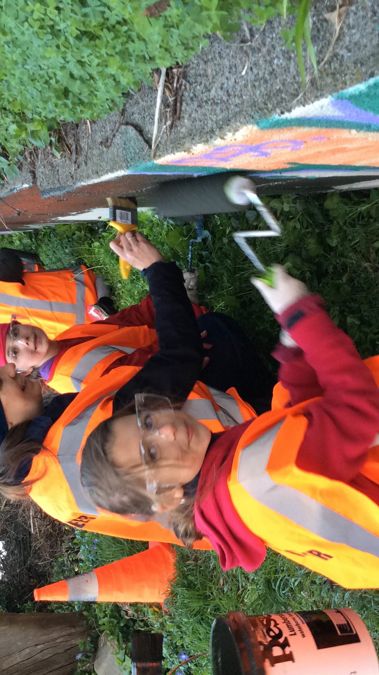 In one year Wellington's most prolific tagger has graffitied more than one square kilometre of property, costing the council about $36,000 to clean up.
In total, the offender tagged 709 times.
Wellington City Council has reported it spent about $600,000 on cleaning up graffiti in 2016.
That graffiti covered a total area of almost 25 square kilometres of property.
Council graffiti programme advisor Hine Sullivan said graffiti has a detrimental effect on communities.
"It damages civic pride, it can lower the value of houses, economic growth is stunted and it just shows that people don't care."
Sullivan said the council spend on graffiti remained roughly the same since she took on her position three years ago.
She said that was because the council had widened its net.
She said as graffiti was controlled in some areas, that money was then used to resource other areas in the city which would have otherwise missed out.
The council records every tag contractors or volunteers clean up through an online tracking system and has built a data base of Wellington's most prolific taggers.
Sullivan said it was important for communities to own public spaces nearby them just as hundreds of clean up volunteers do.
"When you own it and look after it, people know that you care and it's less likely to be hit.
"It raises the pride of the community. You're putting back into your community what you want to see, and that's a clean environment."  
Constable Matt Barraclough said police were cracking down on taggers in the capital this year and wanted to see the rate of graffiti crime steadily trending downwards.
"Things have remained fairly even over the last few years ago but the amount of work going on behind the scenes has increased, which is positive, but we would like to see that trending downwards."
Someone like Wellington's worst tagger, who has offended multiple times causing tens of thousands of dollars' worth of damage, could face a maximum penalty of seven years imprisonment.
"Their tags are being recorded, the information is being collated, and its being looked at it.
"It may not happen overnight but it's just a matter of time that those people will be identified," Barraclough said.