Concern as NZ's synthetic cannabis use rises
Author

Publish Date

Wed, 24 May 2017, 5:29am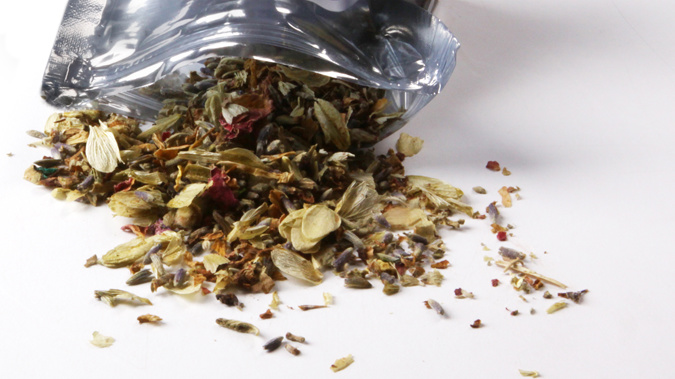 Concern as NZ's synthetic cannabis use rises
Author

Publish Date

Wed, 24 May 2017, 5:29am
A Tauranga social service agency is warning we could become the land of the dark, toxic cloud - as synthetic cannabis use rises.
48-year-old grandmother Donna Parangi was found guilty of the manslaughter of eight-month old Isaiah Neil, who died in a station wagon in 2015, outside a house where she was smoking synthetic cannabis.
Tommy Wilson from Te Tuinga Social Services said they're seeing more people for synthetic cannabis than marijuana.
He said it's becoming more prominent than ever, and similar cases are likely to keep hitting the headlines.
Wilson said the substances are becoming increasingly more poisonous and dangerous.
"The latest brand is called 'black flag', which is just fly spray soaked into mixed herbs and sold as synthetics."
Mr Wilson said with the substance becoming more and more popular, we need to reconnect with our family and friends before they decide to start.
"Most of our Whanau that are slipping into this world are disconnected. Now we don't see people connected to their marae, their church, or their sporting group, so we need to reconnect [with] these people so they don't fall through the cracks."