Christchurch man charged with distributing objectionable material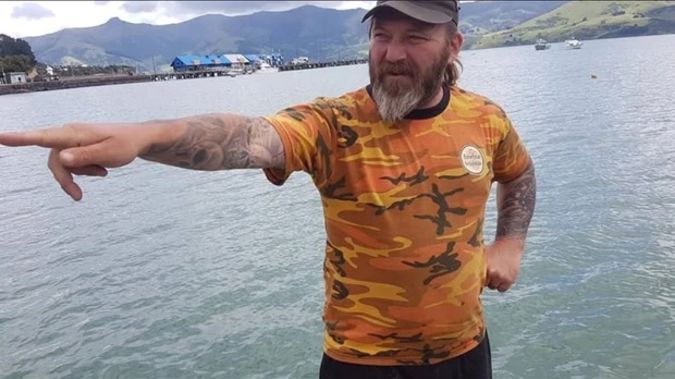 Christchurch man charged with distributing objectionable material
A man convicted for delivering a box of pigs heads to the Masjid Al-Noor mosque in 2016 will appear in court again tomorrow on new charges.
A Police spokesperson confirmed they executed a search warrant at an Avonside address at 11am on Tuesday and charged a 44-year-old man with distributing objectionable material.
The Herald understands this man to be Philip Neville Arps, who has emerged in the media over the past few days as a result of a video showing his involvement in the threat against the mosque in 2016.
Video, intended to be shared within the 20-strong cell of local neo-Nazis, emerged online over the weekend showing Arps delivering the offal - pig meat is considered unclean by Muslims - to the Masjid Al-Noor mosque.
In the videos - seemingly prepared to record and propagandise the activity amongst the group - Arps said the incident had led to an appearance in the Christchurch District Court where he was convicted of offensive behaviour and fined $800.
"It was a deliberate attack, and deliberate offence against Muslims, were the judge's words. Obviously the judge knows me well," Arps said while his cameraman sniggered.
"White power, my friends, my family, my people. Let's get these f***ers out. Bring on the cull."
Arps was accompanied during his 2016 visit to the mosque by two associates who stood on the doorsteps of the mosque delivering Hitler salutes for the camera.
While carrying his boxes of offal on the mosque grounds Arps said he wished the containers were filled with something different.
"White power, I don't go to a mosque often, it should be f***ing molotovs."
Arps is also the director of a company that is under scrutiny for having a Nazi sign as its logo - the same symbol featured in a manifesto by Christchurch terror suspect Brenton Tarrant.
The company, Beneficial Insulation, has a sun wheel as its company logo. It is a symbol employed in a post-Third Reich context by neo-Nazis and some occult subcultures.
Reached for comment over the weekend, Arps told the Herald that alleged murderer Brenton Tarrant, facing charges for Friday's massacre, was "taking the piss" but that he himself was "political".
He said Tarrant's actions would "demonise patriotism".