Warnings to be careful around Sumner Beach
Author

Publish Date

Fri, 8 Dec 2017, 5:35pm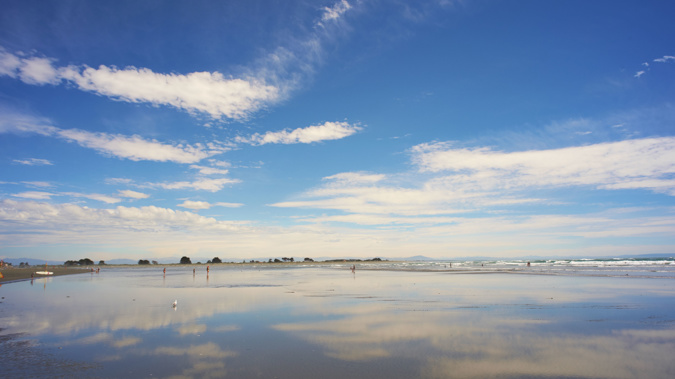 Warnings to be careful around Sumner Beach
Author

Publish Date

Fri, 8 Dec 2017, 5:35pm
Authorities may close part of Christchurch's Sumner Beach, after two incidents within a matter of hours.
Two men in their 20s are in hospital in a moderate condition after getting caught in a violent rip near Shag Point.
Police were alerted at around 1.30pm, and the pair were rescued within half an hour.
The Rescue Helicopter was called again 10 minutes later to the same rip, where a group of six were in trouble.
They managed to make it to shore before the chopper arrived.
Helicopter crew chief Rick Knight said the groups are putting themselves in danger.
"Everybody's flocking to the beach. Quite a few people are getting caught out by it and can't swim properly. And the areas that they are in are outside the flag marks for lifeguards, and that's where people get into difficulty.
Knight says both incidents have a common pattern.
"They are not staying in the patrol areas and getting caught out by the estuary itself. Compromise of the wind and the outgoing tide and the size of the swell that's causing problems."
A Canterbury District Health Board spokeswoman said three people were in hospital and each was in a comfortable condition.
A police spokeswoman said a lifeboat and jet ski were used to assist swimmers caught in the rip.

Surf Life Saving Southern regional manager Stu Bryce said the unseasonably warm water and the end of the high school year meant the beach was busier than usual.

Bryce said there were a number of surf school students on hand to assist with the rescue.
"Look after your mates and stay within your limits," he said.


- with content from NZ Newswire