Serial Christchurch sexual predator jailed
Author

Section

Publish Date

Friday, 7 December 2018, 3:07PM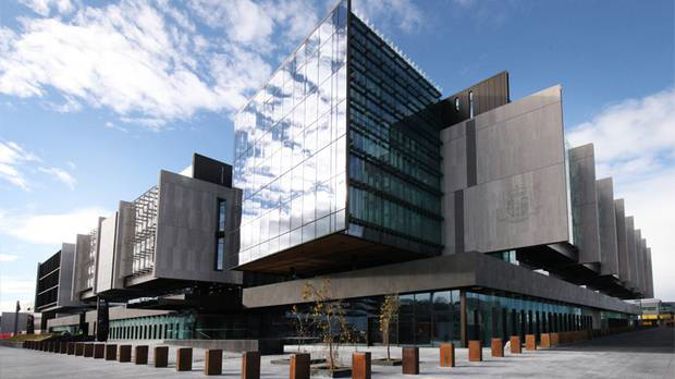 A serial sexual predator who repeatedly raped a teenage girl and threatened to kill her family if she told anyone has today been jailed for six years.
The horrific sex abuse history of 62-year-old Adrian Raymond Hogben can finally be revealed after today's conviction for a string of sexual attacks on a 16-year-old girl in 1998.
In early 1999, the High Court in Christchurch heard, Hogben picked up a 15-year-old girl off the street late at night and raped her in his car near Christchurch Airport.
Posing as a police officer, he threatened to take her to the police station for what she had done.
Hogben was caught months later and jailed for seven years.
And in 1996, Hogben was convicted for giving alcohol to two teens – aged just 13 and 14 – and paying them for sex.
His first indecent assault on a woman was in 1980, and he also has three convictions for assaulting women in 1984, 1988, and 1991.
Hogben has an "intensive fear of prison" after a previous episode left him suffering with post-traumatic stress syndrome.
But Justice Gerald Nation today jailed him for a further six years, after finding him guilty last month on four charges of rape and six counts of unlawful sexual connection on a teenager back in 1998.
The judge said a remorseless Hogben had displayed "premeditation and cunning" in what was "intense and serious sexual abuse".
His 1998 victim had enjoyed a happy childhood before her encounters with Hogben had "changed her life forever".
After his attacks, she became depressed, lost self-esteem and turned to alcohol and cannabis.
She told the court today of experiencing a "toxic shame" and "dirty feelings I had inside" before becoming a stripper – and then a prostitute. It all happened very fast, she said.
Within two years, she had attempted suicide and started using methamphetamine. She was convicted for a home invasion and in 2004 treated for depression. She suffered nightmares and flashbacks, the court heard.
Justice Nation said it was easy to accept how Hogben's offending had been a major factor in her poor life decisions.
Crown prosecutor Karyn South said Hogben, who punched and slapped his young victim while also threatening to kill her and her family, was still assessed as posing an ongoing risk.
Although he had already gone through the Kia Marama programme for sexual offenders, he had demonstrated no empathy, South said.